Clemson WR Willilams carted off field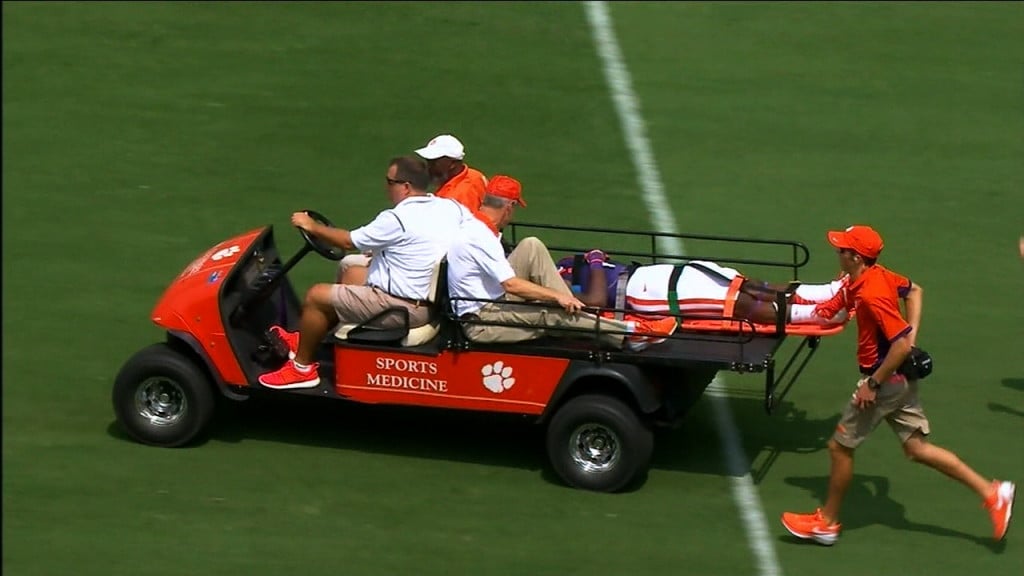 CLEMSON, S.C. (AP) — Clemson receiver Mike Williams has been carted off the field after hitting the goalpost support on a 4-yard touchdown pass against Wofford.
Williams was down behind the end zone for several minutes Saturday, surrounded by trainers, medical personnel and coaches, including head coach Dabo Swinney. Williams was then strapped to backboard and lifted onto a cart. After his teammates came to offer support, Williams lifted up his right arm in a "thumbs up" gesture to the cheering crowd.
There was no immediate word on the extent of Williams' injury.
Williams, a 6-foot-4, 220-pound junior, was Clemson's top receiver last season with 57 catches for 1,030 yards and six touchdowns.