Ex-WNBA player Johnson named Coker women's basketball coach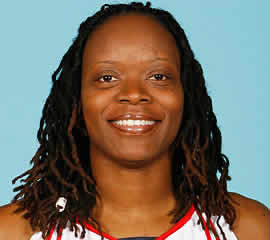 HARTSVILLE, S.C. (AP) — Former WNBA all-star and Olympic gold medalist Shannon Johnson was named head women's basketball coach at Coker College.
Johnson returns to her hometown to lead the NCAA Division II program after four seasons as assistant at Northwestern State.
Johnson played 10 seasons in the WNBA, the last in 2009 with the Seattle Storm. She also competed in the ABL for three seasons, helping Columbus to league titles in 1997 and 1998.
Johnson was on the United States' gold-medal winning team in the 2004 Olympic Games.