Newberry Opens Home Schedule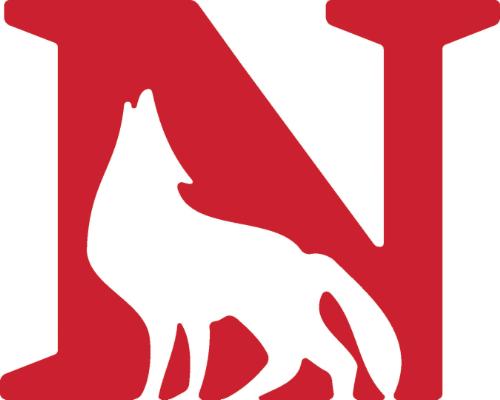 NEWBERRY (NC SID) — The Newberry College football team starts a three-game homestand this Saturday, welcoming the Dolphins of Jacksonville University to Setzler Field. Kickoff is at 1 p.m. Saturday.
WHO: Jacksonville University at Newberry College
WHERE: Newberry's Setzler Field
WHEN: 1 p.m. on Saturday, September 12
RECORDS: Newberry is 1-0 after a 31-28 win at Florida Tech in the opening week. Jacksonville is 1-0 after a 20-14 win at Delaware to open the season.
LIVE VIDEO: http://www.NewberryWolves.tv
LIVE AUDIO: http://www.NewberryWolves.tv, WKDK-AM 1240 in Newberry County
LIVE STATS: http://www.NewberryStats.com 
FORECAST: High of 81, mostly cloudy, chance of afternoon thundershowers
NEWS AND NOTES
• The Newberry College Wolves keep season No. 103 rolling with the first of three consecutive home games, hosting the Division I-FCS Jacksonville Dolphins.
• This is game number 992 for the scarlet and gray. Newberry has a 410-545-36 record.
• Newberry and Jacksonville will meet for the first time. Newberry has the rare honor of a Division II school hosting a Division I school. No return game is currently contracted or scheduled.
• The Wolves started the season with a 31-28 road victory over Florida Tech on September 5, thanks in large part to impressive performances by quarterback Raleigh Yeldell and running back/return specialist Kevin Miller.
• Jacksonville also won its opening contest, 20-14, at Delaware. It was the Dolphins' first opening week victory since 2010.
• Both offenses excelled last week, as Newberry racked up 495 yards against Florida Tech, while Jacksonville put up 339 yards on a traditionally tough Delaware squad.
• Newberry's offense primarily came on the ground, with 324 yards, which was the 11th best performance in Division II's first week of action.
• The Dolphins feature an air attack led by lefty quarterback Kade Bell, who completed 25-of-43 passes for 269 yards and a touchdown in the JU victory. Kade Bell is the oldest son of JU head coach Kerwin Bell.
• This is the 10th Division I game Newberry has hosted since moving to NCAA Division II in the 1991 season. Newberry is 5-4 in the previous games with three wins over Charleston Southern and a win apiece against Coastal Carolina and Morehead State.
• Morehead State's visit in the second week of the 2006 season was the last visit by a Division I squad to Setzler Field.
• Newberry's defense will look to be aggressive again this week. Despite no official sacks, the Wolves notched eight quarterback hurries, with Jalen Hunter, Nate Sichali and Alstevis Squirewell each hurrying the QB twice.
•Sichali filled nearly every defensive column against FIT with 3 tackles, an interception, a pass breakup, two quarterback hurries and a fumble recovery.