South Carolina's Ball Coach interviewed on Feherty show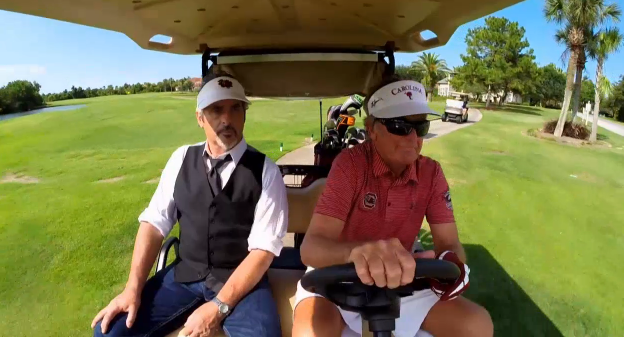 COLUMBIA, S.C. (AP) — South Carolina coach Steve Spurrier gets to talk about golf and other things away from the football field when he chats with David Feherty.
Spurrier will appear on the Golf Channel show "Feherty" on Wednesday night. Spurrier invited the commentator and crew to his home in Crescent Beach, Florida, this summer to talk and hit some shots on the course.
Spurrier is an avid golfer and said he enjoyed the conversation with Feherty and getting out to play some golf.
The two talked about what Spurrier has learned from four decades of coaching and how to balance work with family. Feherty gave Spurrier some tips to improve his golf game and two discussed how best to throw a visor — Spurrier's signature move when angered on the football field.