Students in Los Angeles Back in School After Terror Threat
(ABC News) —
Students in Los Angeles are back in class today after a possible terror threat forced the closure of schools in the district Tuesday.
LAPD officers in uniform will be walking the hallways and classrooms Wednesday to "ease the transition," Police Chief Charlie Beck said Tuesday night.
The move to have police officers in schools today comes out of "an abundance of caution," Beck said.
The city's schools were shut down after school officials received an email threatening violence against students, including attacks with assault rifles, police said.
The closures cost the school district $29 million, according to Tom Torlakson, California State Superintendent of Public Instruction. More than 1,500 schools were affected.
The FBI determined that the threat was not "credible," Los Angeles Mayor Eric Garcetti said Tuesday.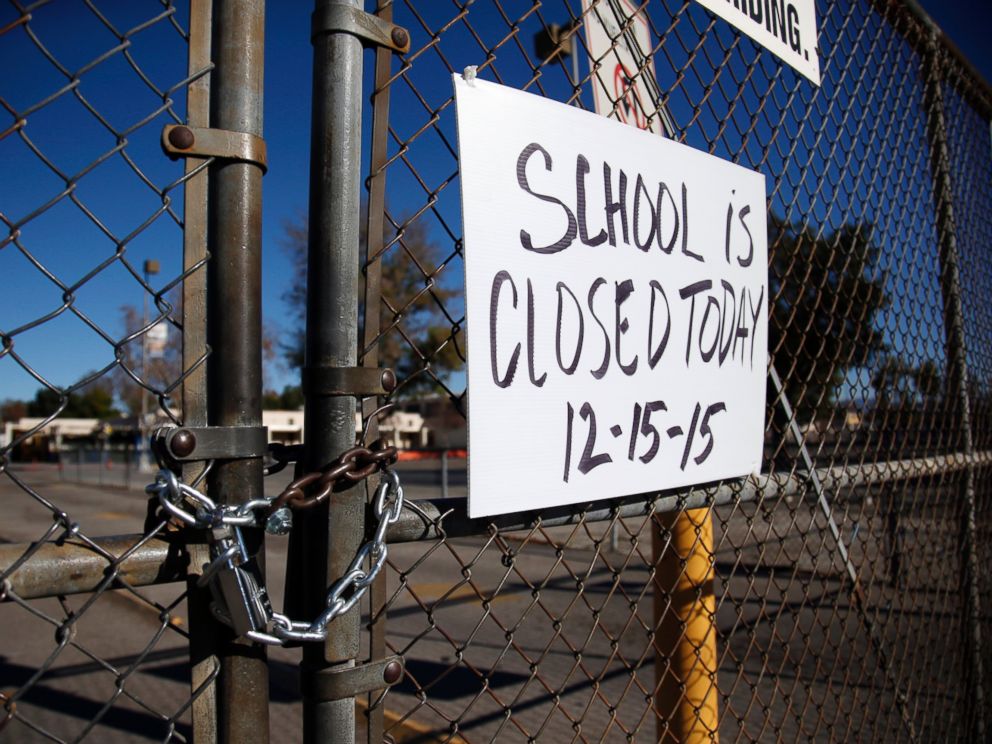 School districts in New York and other cities also received identical emails. Schools remained open in New York and NYPD Commissioner Bill Bratton criticized the response by school officials in Los Angeles.
ABC News' Emily Shapiro contributed to this report.