ISIS cited in deadly Indonesian 'Terrorist Attack'
(ABC News) — At least seven people have been killed in downtown Jakarta in what the Indonesian government described as a "terrorist attack," according to a statement released by the U.S. Embassy.
Five suspected perpetrators of today's attack were among those killed, officials said.
The ISIS-linked 'Amaq News Agency claims the group was behind the attacks. Quoting a source, 'Amaq said "fighters from the Islamic State carried out the attack targeting foreign nationals and security forces tasked with protecting them," There has been no official claim by ISIS.
The Jakarta Police Department says the number of people being cared for as a result of the explosions is 23; five of those are police personnel. Four are Indonesian citizens and 14 other civilians, officials said.
In a series of statements to U.S. citizens, the Embassy said a number of deaths and injuries have been reported. There are no Americans among the victims.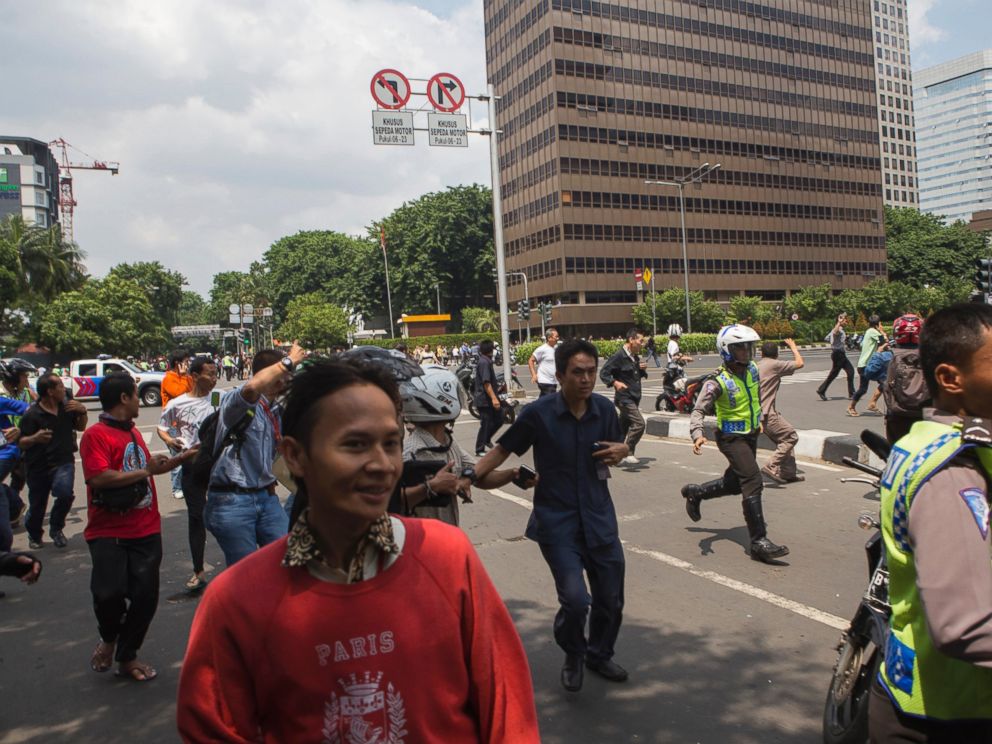 Other suspects are being pursued by Indonesian authorities, the statement read.
U.S. citizens are advised to defer all non-essential travel in the city of Jakarta and areas such as malls, restaurants, cinemas and large gatherings should be avoided.
One of the explosions reportedly took place within the vicinity of a Starbucks cafe, with a customer injured and treated at the scene. All employees are safe, the company said.
"We are deeply saddened by the senseless acts that have taken place in Jakarta today; our hearts are with the people of Indonesia." a statement from Starbucks read.
It also confirmed that all its Jakarta stores would be closed until further notice.
Bert Koenders, foreign minister of the Netherlands, said on social media that a Dutch man had been seriously injured in the attack.
Koenders tweeted, "Again terror shows its ugly face, and again innocent persons are the victim'"
FM #Koenders on #JakartaBlasts: 'Again terror shows its ugly face, and again innocent persons are the victim' @NLinIndonesia @RobSwartbol

— MFA The Netherlands (@DutchMFA) January 14, 2016