Heartwarming Stories From This Weekend's Blizzard
(ABC News) — The hazardous conditions along much of the East Coast caused significant damage in certain areas but the threat of danger didn't stop everyone in their tracks.
Some people carried on with their plans despite of the powerful blizzard.
Here are some of the best stories that are starting to emerge as this weekend's snow begins to melt.
A Determined Nurse
The mounting snow and freezing temperatures did not stop Chantelle Diabate from going to work this weekend. The 31-year-old nurse braved the storm on Saturday and walked nearly two miles to get to her patients at the Hebrew Home, a nursing home in the Bronx.
"At the time I just felt that I knew that nobody was really going to come in so I tried to do my best to get there," Diabate told ABC News. "At some point you're going to have to depend on somebody. We all need each other. I treat my patients well because I treat them like family."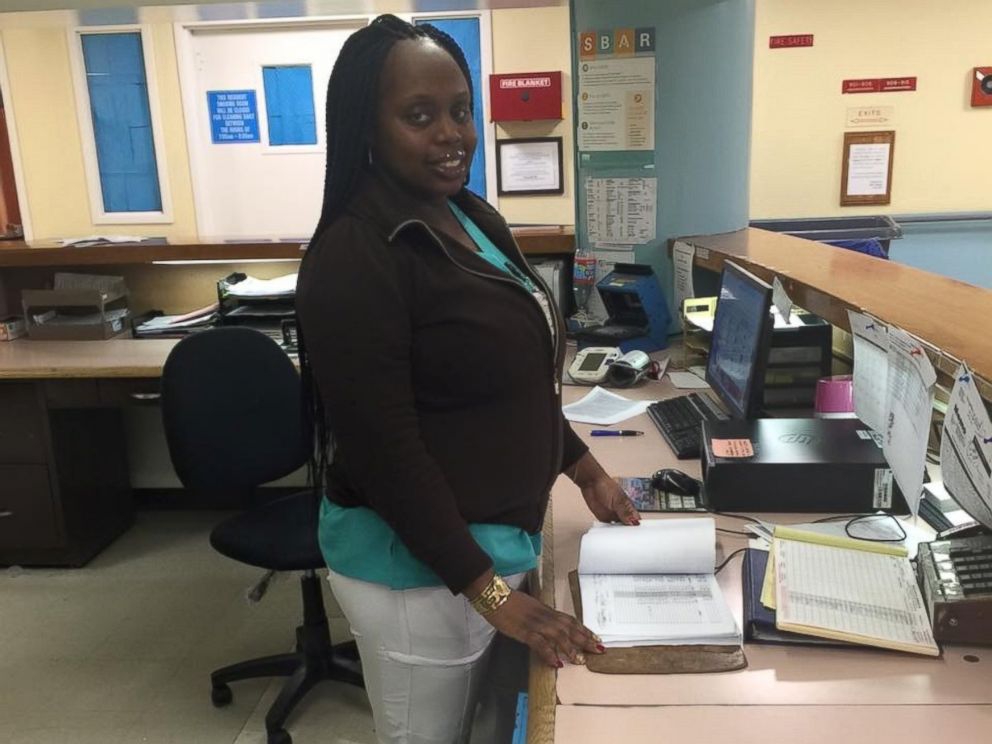 Diabate was the only nurse who reported to work, said David Pomeranz, a director at the nursing home.
"Chantelle wasn't looking for a lot of attention, she just came to do her job and felt happy she was needed," he told ABC News. "It makes me feel very proud, it really reminds you of the commitment [our employees] make…there's a lot to learn from their efforts and loyalty and dedication."
Love Was In The Air
One Washington-based couple decided to make the most of the blizzard, using the snow as a backdrop for their engagement photos.
Felicia Sam and David Nartey left work Friday to drive nearly 40 minutes to Fort Meade, Maryland, to play in the snow and capture it all on camera.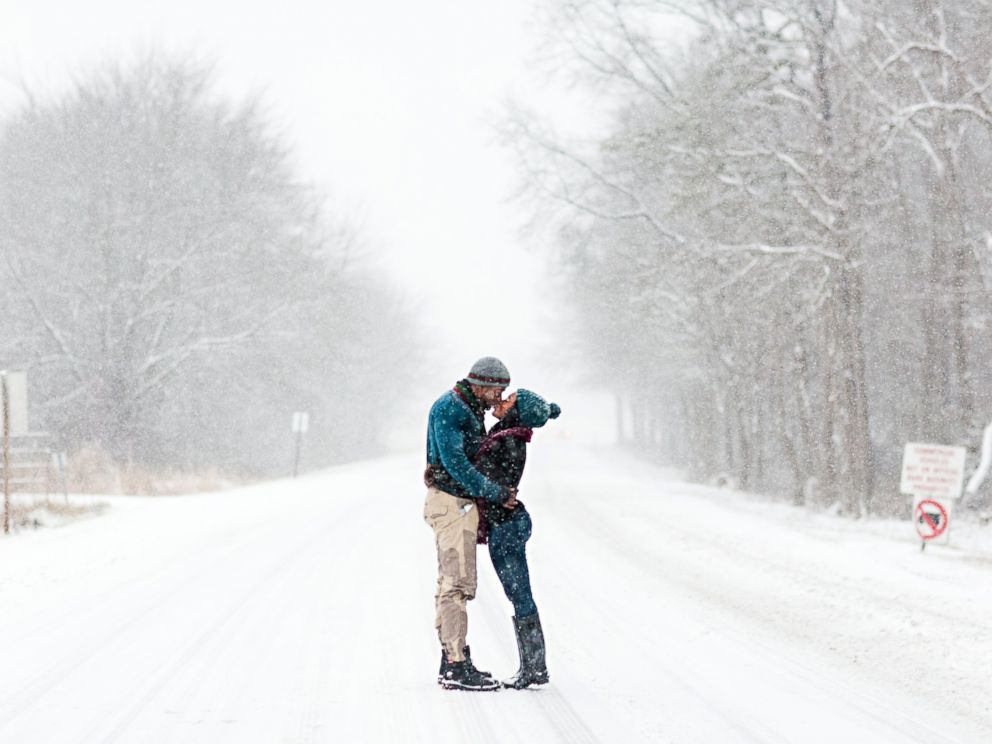 "We had wanted to do a snow photo shoot for a long time," Sam, 27, told ABC News. "So any opportunity that presented itself, we were just going to take it. I heard on the news that there was going to be a blizzard so I said surely there will be snow. I called the photographer [Dotun Ayodeji] and said, 'Are you up for it?' And he said, 'Oh my God, you're reading my mind.'"
Sam, who has been engaged to Nartey, 31, since last October, the two had a great time shooting outside despite the chilly temperatures.
"We were like kids playing in the snow," she recalled. "We threw snow balls at each other. We actually had a lot of fun."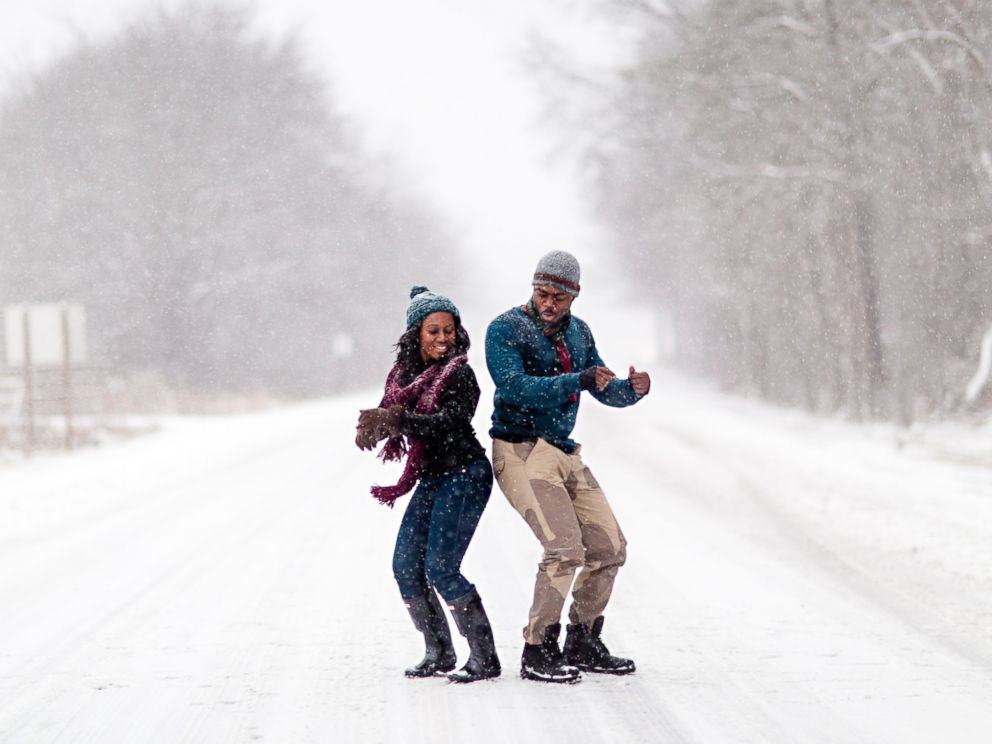 A Special Home Delivery
An expectant mother had planned to give birth at her home in Maryland even before the snowfall happened.
Erin Koloski knew that her baby was due on Saturday, but she didn't expect her husband to be spending the whole morning outside digging their car out of the snow in case they needed to go to the hospital.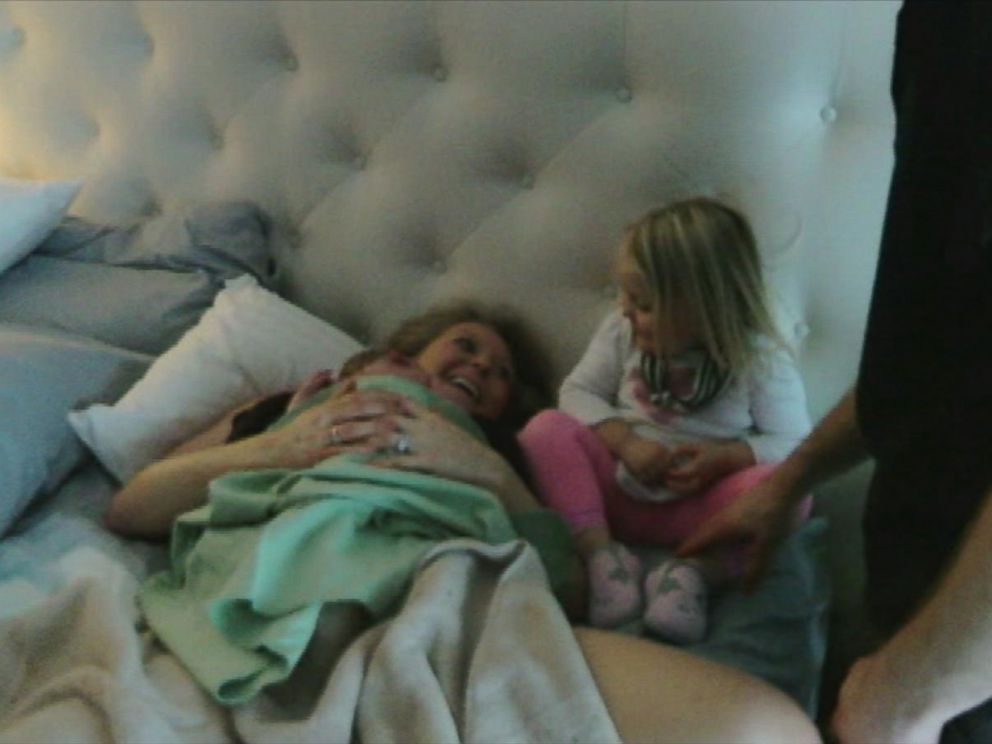 ABC affiliate WMUR was with the couple for the lead up to the birth, and saw how neighbors and eventually a snow plow came to John Koloski's aid.
"I'm a little nervous this morning but thankfully we've got great neighbors who helped dig our car out," Erin Koloski told WMUR before the birth. "It was pretty crazy."
Little Hannah Francis was born without complications at home, weighing 7 lbs.
Panda's Pure Joy
The National Zoo posted video and photos Saturday of its giant male panda Tian Tian, rolling around in the fresh powder and making what looked to be snow angels.
The 264-pound panda — whose name means "more and more" — is also seen throwing snow, rolling down a snow-covered hill and appearing to be having the time of his life.
Tian Tian wasn't the only one to enjoy the snow. Bao Bao was also pictured frolicking in the blizzard.
The youngest panda of the bunch, Bei Bei, was more cautious during his first encounter with snow this weekend.