Police Officers Catch 9-Year-Old Girl Jumping From Balcony of Burning Condo
(ABC News) — While evacuating people from a burning condominium building in Mahwah, New Jersey, police spotted a 9-year-old girl stuck on a third-floor balcony as flames engulfed the building.
The girl, Sofya Doroshenko, was trapped on the balcony with no other way to escape.
Three police officers were down below and told Sofya to jump.
"I didn't know what to do and I just listened to them," Sofya told a reporter at ABC's New York station WABC. "I just jumped."
"She put complete faith in us and when she jumped back we caught her," Lieutenant Jeffrey Dino of the Mahwah Police Department told WABC.
The fire began around 2 p.m. on Tuesday at the Society Hill Village II condo complex in Mahwah.
Chief James Batelli, of the Mahwah Police Department, explained that Sofya was home alone when the fire began.
"I saw smoke coming out of the door and I heard someone saying that there is a fire," Sofya said. She opened the door to the hallway to see where it was coming from.
"One of the most important things she did that she probably didn't even realize is that she shut the door to her condo," Batelli told ABC News, explaining that if she had left the door open, it would have allowed the fire and smoke to spread quicker.
Several people were at the scene and documented the action around the burning building.
@FiOS1NewsNJ Mahwah Fire pic.twitter.com/CSZ7y4r3ZU

— Bass Craft (@itsbasscraft) February 2, 2016
By the time police officers arrived at the scene, the building was ablaze and as Mahwah Police Department Sergeant Brendan Mullin told WABC, "there was no way for her to get out the front door," leading to the decision of having Sofya jump three stories into the arms of the police officers.
Sofya came out without a scratch and while she told WABC she was scared, the police officers said they were blown away by her bravery.
"She's the most confident, brave little kid I ever met," Dino said.
Batelli said he couldn't believe how she was able to maintain her demeanor and calmness so well in a situation that many adults surrounding her were in a frenzy about. "How many 9-year-olds would be that calm under that kind of stress?" Batelli said, noting that she came to the U.S. from Ukraine with her family only a month ago.
While the fire destroyed almost everything, Sofya's mother, Yulia Doroshenko, said she was just grateful to have her daughter.
"I didn't believe this could happen, but it happened and thank you for saving my child," Doroshenko told WABC of the officers.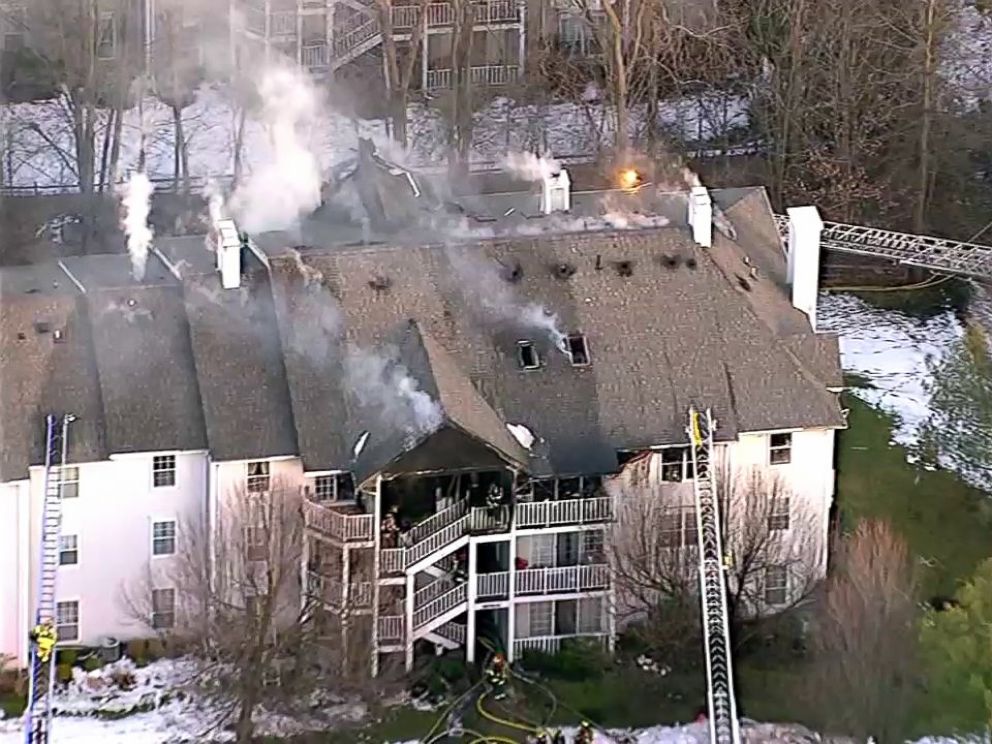 Batelli confirmed that there were no injuries and the cause of the fire is still unclear. They currently have arson investigators going through the debris to determine the cause.