Sexually Transmitted Zika Virus Case in US Prompts CDC to Issue New Guidelines
(ABC News) — After the Zika virus was transmitted through sexual contact in Dallas, Texas, officials from the U.S. Centers for Disease Control and Prevention have released new guidelines for travelers to and from outbreak regions.
The disease primarily is transmitted by mosquitoes, but in rare instances it has been reported to be transmitted through blood transfusions and sexual contact. The officials from the Dallas health department said that a traveler came back from a Zika-affected country and passed the disease to a partner.
Guidelines released today gives new information about avoiding sexual transmission of the virus.
The CDC advises men with a pregnant partner to use condoms if they have traveled to an area with "active Zika virus transmission."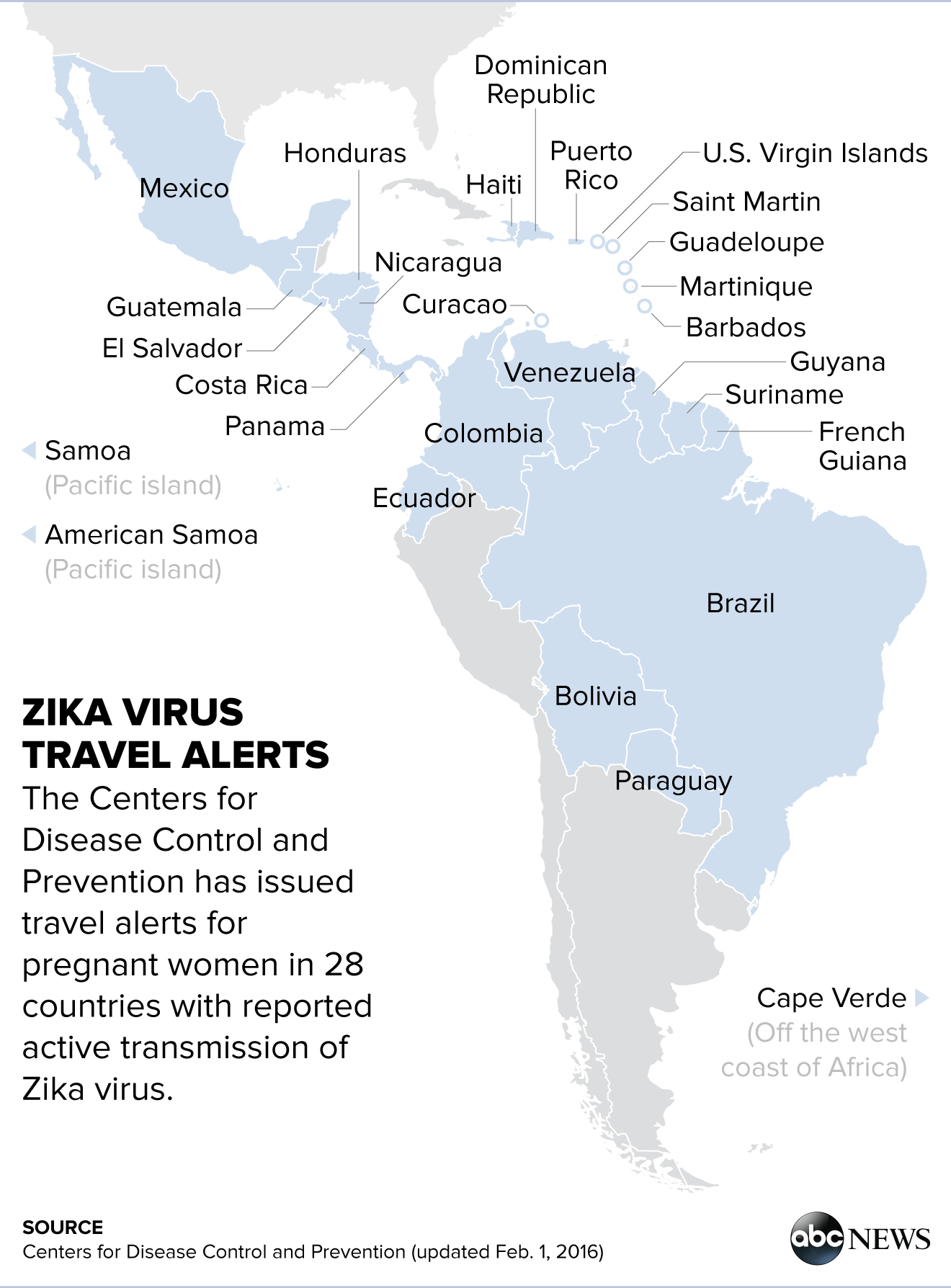 Additionally, couples where a male partner who has traveled to an area with Zika transmission "may consider using condoms consistently and correctly during sex or abstaining from sexual activity," if they are concerned about sexual transmission of the Zika virus.
"The science is not clear on how long the risk should be avoided," CDC officials said in a statement. "Research is now underway to answer this question as soon as possible. If you are trying to get pregnant, you may consider testing in discussion with your health care provider."
The Zika virus usually results in mild symptoms, including fever, rash and fatigue that resolve in approximately one week. However, the virus has been associated with a worrying rise in a birth defect, called microcephaly, in Brazil. The birth defect is characterized by an abnormally small head and brain.
Photo: ABCNews.com