Second Historic Powerball Jackpot Winners to Come Forward Today
(ABC News) — The people who purchased one of the three winning Powerball tickets for January's historic jackpot will be announced today in Florida.
There were three winners of the $1.58 billion jackpot. One ticket was bought in Tennessee, one in Florida and one in California. Split three ways, each winning ticket will be allotted roughly $528 million.
Today's announcement will reveal the Florida winners, who bought their ticket at a Publix in Melbourne. Though they have not yet been identified, the press release from the Florida Lottery states that they will be announcing the "winners," implying it is more than one person.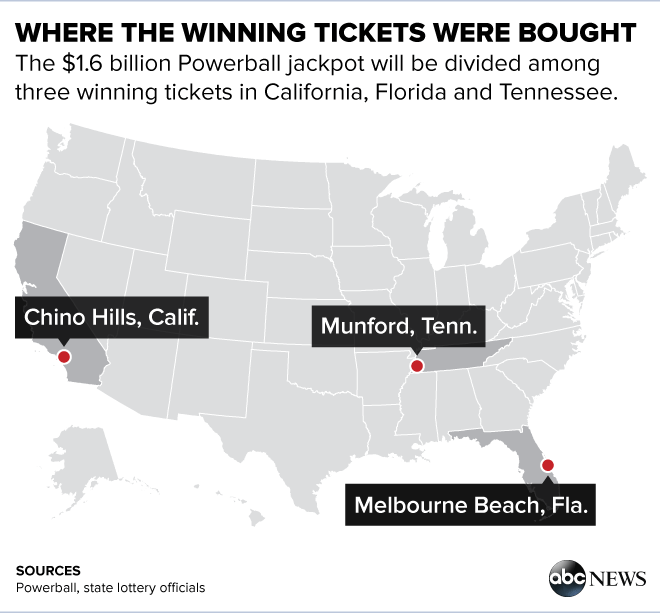 The winners in Tennessee, John and Lisa Robinson, came forward shortly after the winning numbers were drawn in January. They chose to take the lump sum payout of $328 million before taxes.
It is not yet known whether the winners in Florida will take the lump sum payout or opt for the entire $528 million, paid out over 30 years.
The California winner has yet to come forward.
Kena Betancur/AFP/Getty Images