Man Says He Was Driven by Uber Driver Accused of Killing 6 Just Before Shootings
(ABC News) — A Michigan man said he feared for his life because of the "erratic" driving of an Uber driver who gave him a ride Saturday afternoon, just hours before the driver allegedly killed six people in three separate shootings officials described as random.
"I'm happy to be alive today," Uber passenger Matthew Mellen told ABC News today. "I really thought I was going to die in that car."
Mellen said his terrifying Uber ride was around 4 p.m. Saturday.
Mellen's fiancee posted on Facebook later Saturday that Mellen rode in a car driven by a man named Jason and the driver was very erratic.
"This man proceeded to drive 80mph … swerving in and out of oncoming traffic," the post said. "Despite Matt pleading with this driver to pull over he refused. Finally when he slowed down the vehicle, Matt was able to get out. He was acting completely normal throughout all of this erratic driving!!"
Mellen said he got out of the car around 4:40 p.m. and called 911.
Jason Dalton, 45, of Kalamazoo, was arrested early today, suspected in a series of shootings — the first of which occurred at around 5:45 p.m. Saturday — that left six people dead and three wounded, Michigan State Police said.
Mellen said he has been contacted by Uber.
The prosecuting attorney's office was looking into whether Dalton had transported customers before, between or after the shootings, Kalamazoo County prosecuting attorney Jeff Getting said today, adding that prosecutors had not spoken with Uber representatives today.
Dalton is suspected of shooting a woman in a Kalamazoo parking lot around 5:45 p.m. Saturday, fatally shooting a father and son around 10 p.m. at car dealership, and then shooting five people in two cars in a Cracker Barrel Restaurant parking lot, state police said. Four of the victims in the two cars died, said police.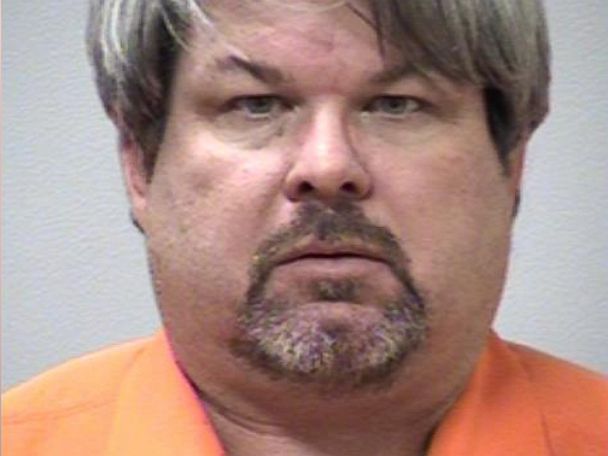 Following the Cracker Barrel lot shooting, Dalton was stopped at 12:40 a.m. when police spotted a car that had been identified as having been used by the suspect in the shootings, and was taken into custody.
Uber confirmed that Dalton drove for the company, and a spokesman said he had passed a background check.
"We are horrified and heartbroken at the senseless violence in Kalamazoo, Michigan," Uber Chief Security Officer Joe Sullivan said in a statement. "Our hearts and prayers are with the families of the victims of this devastating crime and those recovering from injuries. We have reached out to the police to help with their investigation in any way that we can."
Getting said at a news conference Sunday that Dalton had not yet been charged but was expected to face murder charges.
A prosecutor will review charges Monday morning and Dalton will likely be arraigned Monday afternoon, Getting said.
The Associated Press/Photo