Baltimore School Police Officer Caught on Video Slapping, Kicking 'Young Man,' Officials Say

(ABC News) — An investigation is underway after video surfaced showing a school police officer slapping, kicking and yelling at a "young man" at a high school in Baltimore while another school police officer looks on, according to Baltimore City Public Schools officials.
The incident, which was recorded on a cell phone, happened Tuesday morning when a "young man entered The Reach! Partnership School and an encounter with a school police officer resulted," school officials told ABC News in a statement today. "The young man was not a student at the school."
The officials added: "City Schools is working closely with the Baltimore Police Department and the Baltimore City State's Attorney's Office on the investigation."
In a message posted on the district's Facebook page Wednesday night, the school system said it has asked the Baltimore Police Department to conduct "an independent criminal investigation." BPD said in a statement that it would investigate.
The two officers in the video and the chief of Baltimore City Schools Police Force have since been placed on paid administrative leave pending the investigation, according to Akil Hamm, acting chief for the school system's police force.
"There is no reason that such behavior should ever take place either publicly or privately," Hamm said at a news conference this afternoon. "We're taking this very seriously."
Investigators are now asking for the public's help in identifying the person who recorded the video and the young man "who is the victim in this case," Hamm said. He added that investigators have been able to determine that both young people are not students at Reach! Partnership, though it was unclear if they are students at another school in the district.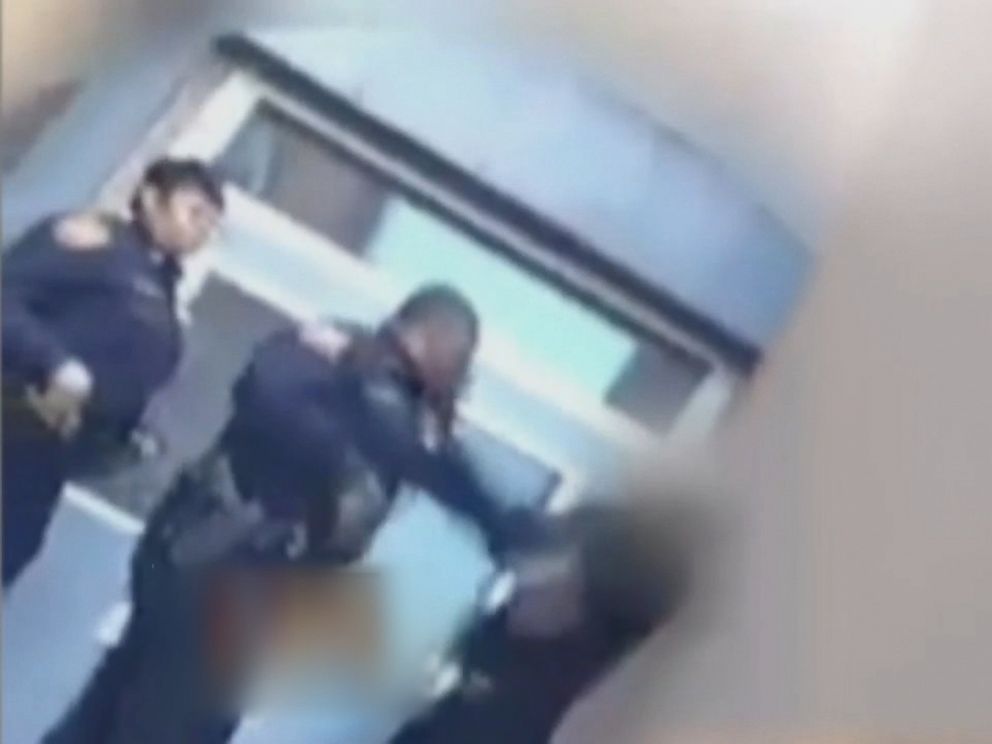 Mayor Stephanie Rawlings-Blake described the video as "appalling" at a news conference this morning.
"Anytime there is a law enforcement officer with that level of authority that seems to be abusing that authority, it impacts all of us across the country," she said. "It certainly is not helpful as we work to build bridges of trust to see that level of mistreatment."
Rawlings-Blake added that "you never want to see anyone treated like that" and that she was supportive of how Baltimore City Public Schools CEO Gregory Thornton is handling the ongoing investigation.
"I am completely appalled and disappointed by what is depicted in the video," Thornton told ABC News in a statement today. "Our school police officers are entrusted with ensuring the safety of our students and staff, and I know that most of them take this job seriously while maintaining a high level of professionalism."
He added that the "behavior in the video is completely unacceptable" and that school and city officials "are confident that the process required by the Law Enforcement Officers' Bill of Rights will lead to a thorough review of the conduct."