Dramatic Images Show Aftermath of Powerful Earthquake in Japan


(ABC News) — Dramatic footage shows the moment a powerful 6.5-magnitude earthquake tore through southern Japan on Thursday evening, ripping apart everything in its path.
Rescue crews are frantically searching to find survivors who may be trapped beneath the rubble of collapsed buildings. Japan's Red Cross Kumamoto Hospital said it treated some 45 people for injuries but there have been no reports of causalities.
At least 19 houses collapsed, according to reports.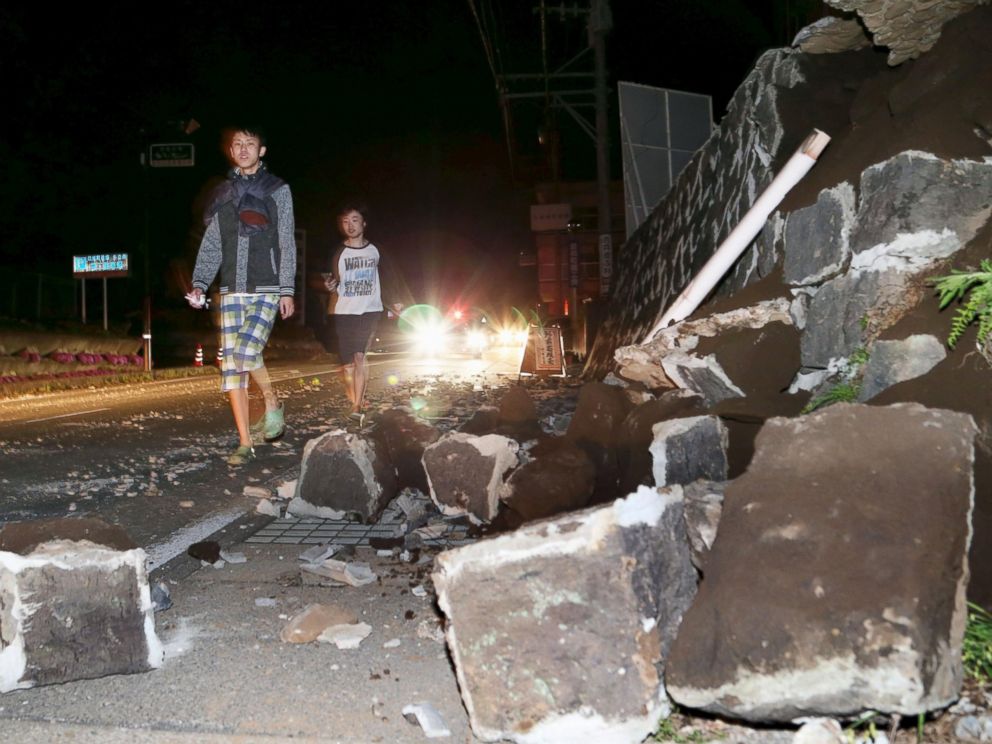 The quake struck at 9:26 p.m. at a depth of 11 kilometers (7 miles) near Kumamoto city on the island of Kyushu, the Japan Meteorological Agency said. There was no Earth risk.
There were multiple aftershocks, with the largest one reported at a preliminary magnitude of 6.4 shortly after midnight, the Japan Meteorological Agency said.
The U.S. Geological Survey measured the initial quake's preliminary magnitude at 6.2.