7-Year-Old Boy Hit and Killed by UN Ambassador's Motorcade in Cameroon
(ABC News) -The motorcade carrying the U.S. Ambassador to the United Nations, Samantha Power, struck and killed a 7-year-old boy in northern Cameroon today, U.S. officials said.
The boy darted out into the road when he was struck by an armored vehicle carrying U.S. officials.
He was apparently distracted by the helicopter flying over the convoy that was offering close aerial support, a U.S. official said.
Power confirmed that the Cameroonian boy died of his injuries shortly after being hit. A spokesman for the ambassador said she was "devastated" to learn of the incident.
"We visited with the boy's family to offer our profound condolences and to express our grief and heartbreak with what the family is going through," Power said in a statement.
The ambassador's delegation was accompanied by a number of journalists, including ABC News' Juju Chang.
Neither Power nor the journalists were in the car that struck the young boy.
The cars were traveling around 43 mph, a U.S. official said.
Power is in Cameroon to kick off a week-long trip focused on the war against the militant group Boko Haram that will also include stops in Chad and Nigeria.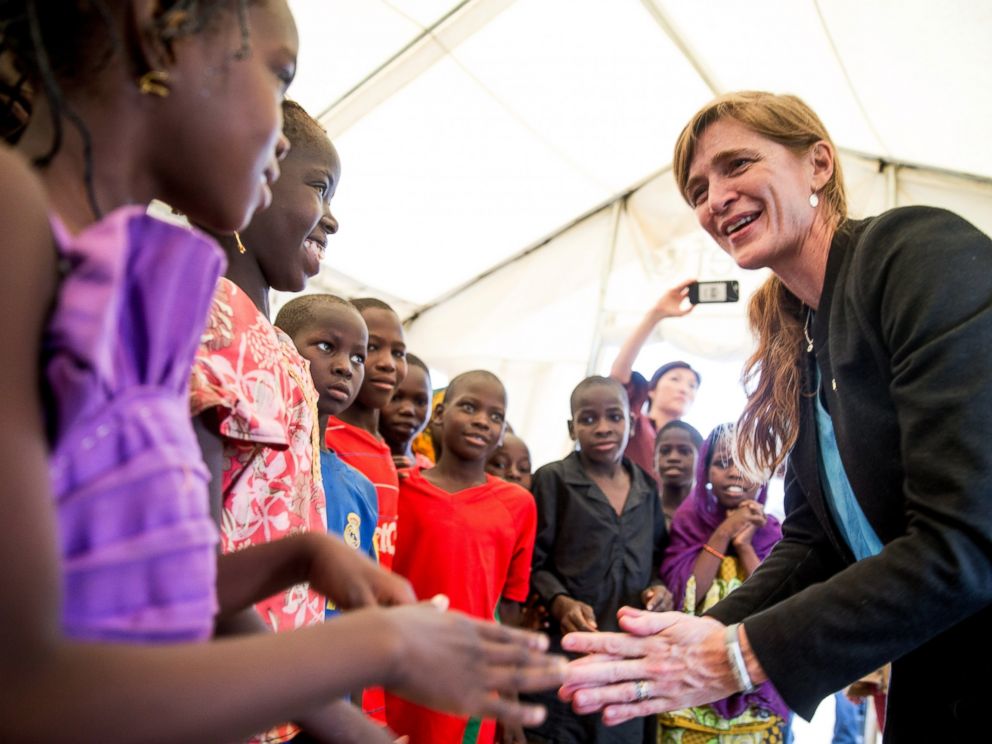 After the accident, ABC News followed Power to a refugee camp where she met a girl who escaped after being forced married to a Boko Haram fighter.
While meeting with the girl, the ambassador became emotional.
"You're a 14-year-old girl in your village, these guys show up and say, 'Hey, I have a choice for you. I am going to kill you or you can marry me.' The quadruply sad part of it is — it's clear she thinks she made a choice, that wasn't a choice," she said, getting choked up.
Today's accident happened at a time when the delegation that took pains to draw attention to the horrors inflicted on children facing violence from Boko Haram.