Drone Video Captures Deadly Earthquake Aftermath in Ecuador


(ABC News) — Drone video captured a collapsed highway overpass in Guayaquil, Ecuador — located about 180 miles from the epicenter — after a powerful magnitude-7.8 earthquake devastated the area over the weekend.
The one-minute-33-second aerial video showed the buckled bridge surrounded by construction crews and onlookers.
The video shows just a fraction of the structural damage caused by what the country's vice president referred to as "the strongest quake" to hit the country's central coast in "decades."



The quake has so far killed 272 people and injured more than 2,000, President Rafael Correa said. Vice President Jorge Glas added it was the strongest seismic event in the country since 1979.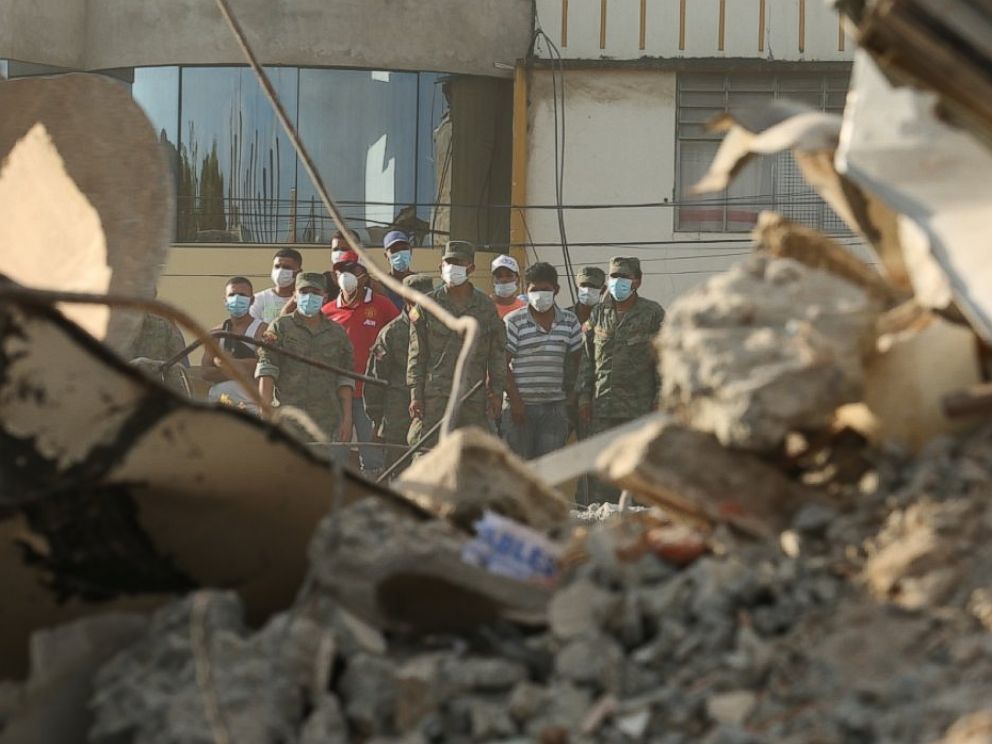 People have been documenting through social media the chaos that erupted soon after the quake struck.

La gente saliendo del shopping después del #temblor en #Portoviejo. pic.twitter.com/8ub5VpixBl

— Sleepy Bones McGee (@LaPauAlejandra) April 17, 2016
Terremoto en #Portoviejo ahorita pic.twitter.com/zjrgVmzTHR

— Sleepy Bones McGee (@LaPauAlejandra) April 17, 2016


A state of emergency was announced in six of Ecuador's provinces.
The U.S. State Department said there have been no reports of U.S. citizens among the dead, but added they're still working to confirm reports of injured U.S. citizens.