16 Must-Read Books for Summer 2016
If you're looking for the perfect book to take with you on vacation this summer, look no further. We've rounded up the hottest books for summer, from the Charles Manson-inspired novel "The Girls" to the ultimate summer beach reads and page-turners from bestselling authors Terry McMillan, Emily Giffin, Brad Meltzer and more.
Whether you're looking for a novel or historical read, interested in sports or entertainment, we have you covered.
Fiction
'Lilac Girls: A Novel,' by Martha Hall Kelly
April 5, 2016
Ballantine Books
Fans of historical fiction will love Martha Hall Kelly's debut novel, "Lilac Girls." The plot, inspired by the life of a real World War II heroine, tells the story of three young woman and their quest for love, freedom, and second chances.
'I Let You Go,' by Clare Mackintosh
May 3, 2016
Penguin
Mackintosh's first novel is the ultimate page-turner. The shocking psychological thriller follows Jenna, who has retreated from life after an unexpected family tragedy. Although she hopes for a new life and bright future, Jenna learns she can't escape her past without deadly consequences. You won't be able to put down this addictive read.
'The Nest,' by Cynthia D'Aprix Sweeney
March 22, 2016
HarperCollins Publishers
The Nest tells the story of the dysfunctional Plumb family. Tensions rise within the family when Melody, Beatrice, and Jack Plumb confront Leo, their older brother, after he is released from rehab for driving inebriated with a passenger. As a result of Leo's actions, the Plumb family's trust fund, on which the Plumb siblings are depending to fix their problems, is threatened. Sweeney creates an exceptional story about the role that money can play in relationships, and how aspiration and drive can alter family bonds.
'First Comes Love,' by Emily Giffin
June 28, 2016
Ballantine Books
The author of seven New York Times bestselling novels is back, this time telling the story of the changing relationship between sisters Josie and Meredith Garland in the face of tragedy. Previously caring, affectionate, and sometimes argumentative, the bond between Josie and Meredith tears after hardship. As a result, they go their separate ways and choose two very different life paths. Fifteen years later, on the anniversary of the tragedy, Meredith and Josie must turn to each other. Giffin writes "First Comes Love" from various points of view, allowing the reader to connect with each sister and fully understand their relationship.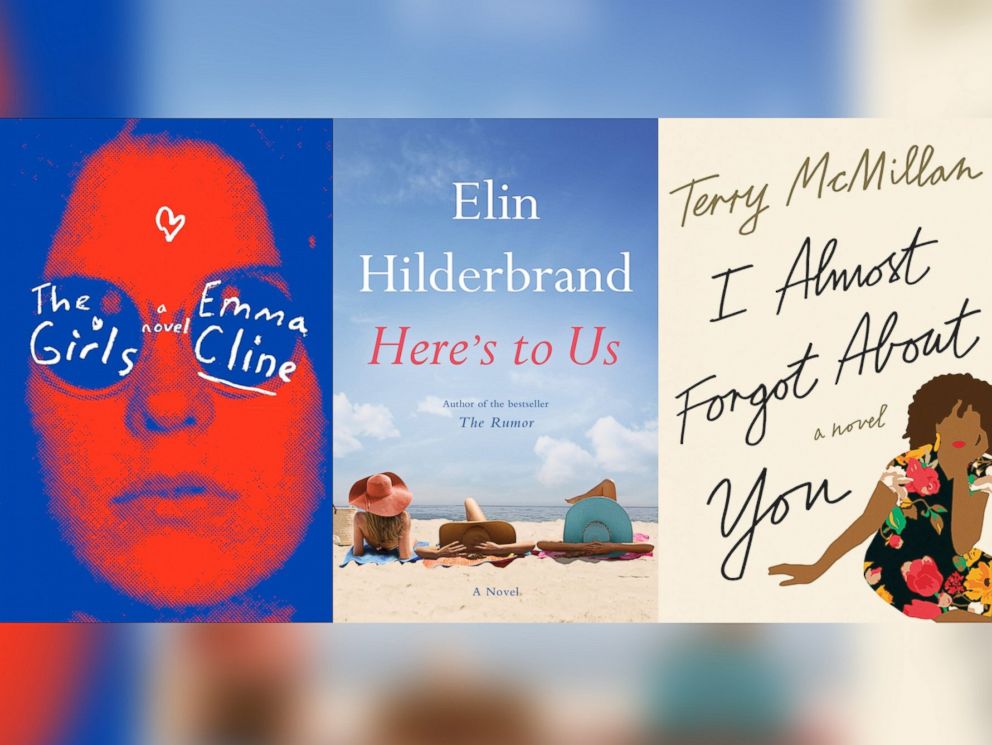 'Falling: A Love Story,' by Jane Green
July 19, 2016
Berkley
This is the perfect summer read. When Emma Montague leaves her cushy British life for life in New York City, she is convinced she will finally be happy. But when New York City doesn't turn out the way she planned, Montague uproots again, this time falling in love with a mysterious new man. For the first time, Emma has to stay and fight for what she loves and for the truth she has discovered about herself, or risk losing it all.
'The House of Secrets,' by Brad Meltzer
June 7, 2016
Grand Central Publishing
In "The House of Secrets," New York Times bestselling author Brad Meltzer and co-author Tod Goldberg take the reader into the lives of Jack Nash, the world's leading expert in conspiracies, and his daughter Hazel. After a tragic event, Hazel has to learn these theories from Jack — and what to do with them.
'The Girls,' by Emma Cline
June 14, 2016
Random House
Emma Cline's first novel, inspired by Charles Manson and the horrendous murders his followers committed in the 1960s, is what everyone will be talking about this summer. In this dark yet remarkable coming-of-age story, Cline shows the reader an unforgettable portrait of girls, the women they grow into, and that moment in life when almost everything can go horribly wrong.
'Homegoing,' by Yaa Gyasi
June 7, 2016
Knopf
In her stunning debut novel, Yaa Gyasi traces the descendants of half-sisters, Effia and Esi. Both women were born in 18th century Ghana, but lead very different lives shaped by historical forces beyond their control. Effia is married to a wealth Englishman, while Esi is sold into slavery.
'I Almost Forgot About You,' by Terry McMillan
June 7, 2016
Crown
Terry McMillan, the New York Times bestselling author of "How Stella Got Her Groove Back," and "Waiting To Exhale," is back with her latest inspiring story of a woman who makes major life changes to find greater meaning. Dr. Georgia Young's "perfect" life — great friends, family, and successful career — has her feeling in a rut. When she decides to leave her life behind, she finds herself on a wild journey with second chances.
'Eligible: A Modern Retelling of Pride and Prejudice,' by Curtis Sittenfield
April 19, 2016
Random House
New York Times bestselling author Curtis Sittenfield tackles gender, class, courtship, and family in a modern retelling of the Jane Austen classic.
'Here's to Us,' by Elin Hilderbrand
June 14, 2016
Little, Brown and Company
In "Here's to Us," renowned novelist Elin Hildebrand finds the perfect mix of humor, love, drama and cat fighting. When celebrity chef and notorious playboy Deacon Thorpe passes away, his three ex-wives must come together at the request of his will. Throwing three beautiful and headstrong women into cramped corners creates chaos and calamity. As they share memories of Deacon and his full life, some surprising secrets are uncovered.
Memoir
'Available: A Memoir of Heartbreak, Hookups, Love and Brunch,' by Matteson Perry
May 24, 2016
Scribner
In his hilarious memoir, award-winning screenwriter Matteson Perry brings us into the inner sanctum of failed pick-up lines, uncomfortable courtships, awkward texts, and self-discovery, charting the highs and lows of single life and the lessons he learned along the way.
'The Auctioneer: Adventures in the Art Trade,' by Simon de Pury
May 3, 2016
St. Martin's Press
Dubbed the "Mick Jagger of auctions," auctioneer Simon du Pury, the former chairman of Sotheby's Europe, shares the story of his life, what led him into the art world and his ascent from a Sotheby's intern to one of the highest profiles of anyone in the art world. The author takes us behind the scenes of the very private world of contemporary art and auctions, sharing insider secrets of the industry.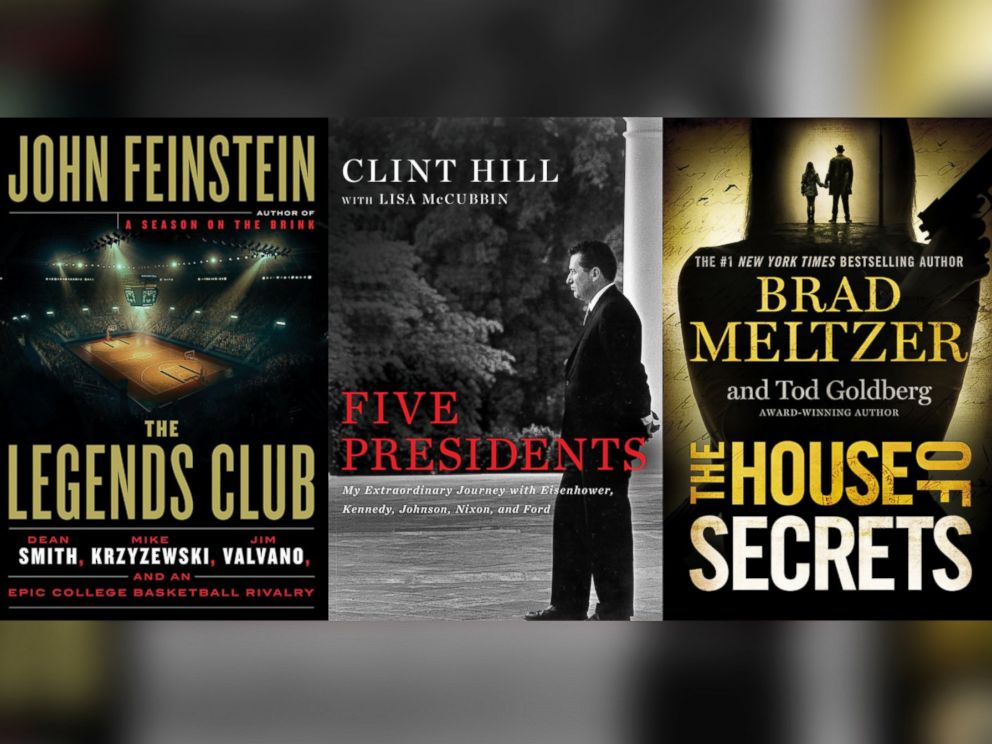 Non-Fiction
'Last Night, a Superhero Saved My Life: Neil Gaiman!! Jodi Picoult!! Brad Meltzer!!…and an All-Star Roster on the Caped Crusaders That Changed Their Lives.' by Liesa Mignogna
June 7, 2016
Thomas Dunne Books
Calling all superhero fans! "Last Night, a Superhero Saved My Life," by Liesa Mignogna brings together beloved authors like Neil Gaiman, Jodi Picoult, Christopher Golden, Leigh Bardugo, Brad Meltzer, Carrie Vaughn and more, and your favorite childhood heroes.
'The Legends Club,' by Jim Calhoun
March 1, 2016
Doubleday
"The Legends Club" is a unique sports classic and an absolute must read. Calhoun focuses on the stories of three coaching legends, Dean Smith, Mike Krzyzewski, and Jim Valvano. Because of his personal relationships with all three coaches, Feinstein is able to go past the headlines, players, and championships, and give an inside view of the cutthroat culture of recruiting and the competition of college basketball.
'Five Presidents: My Extraordinary Journey with Eisenhower, Kennedy, Johnson, Nixon and Ford,' by Clint Hill with Lisa McCubbin
May 3, 2016
Gallery Books
Clint Hill was an eyewitness to history over his 17-year career as a U.S. Secret Service agent. The book includes never-before-published photographs and tales from his years of protecting five presidents, including Dwight D. Eisenhower, John F. Kennedy, Lyndon B. Johnson, Richard M. Nixon and Gerald R. Ford.