At Least 5 Dead, 4 Seriously Injured After Truck Crashes Into Bicyclists in Michigan, Officials Say


At least five people died and four more were sent to the hospital after a pickup truck hit a group of cyclists in Kalamazoo, Michigan, Tuesday evening, according to officials.
Nine cyclists were struck by a Blue Chevy pickup as they were traveling north bound in Cooper Township when the cyclists were in the shoulder of the northbound lane when they were hit from behind, said Kalamazoo County Prosecuting Attorney Jeffrey Getting.
All nine cyclists were adults. The four survivors were transported to the hospital with serious injuries but Getting wouldn't elaborate on the extent of their injuries.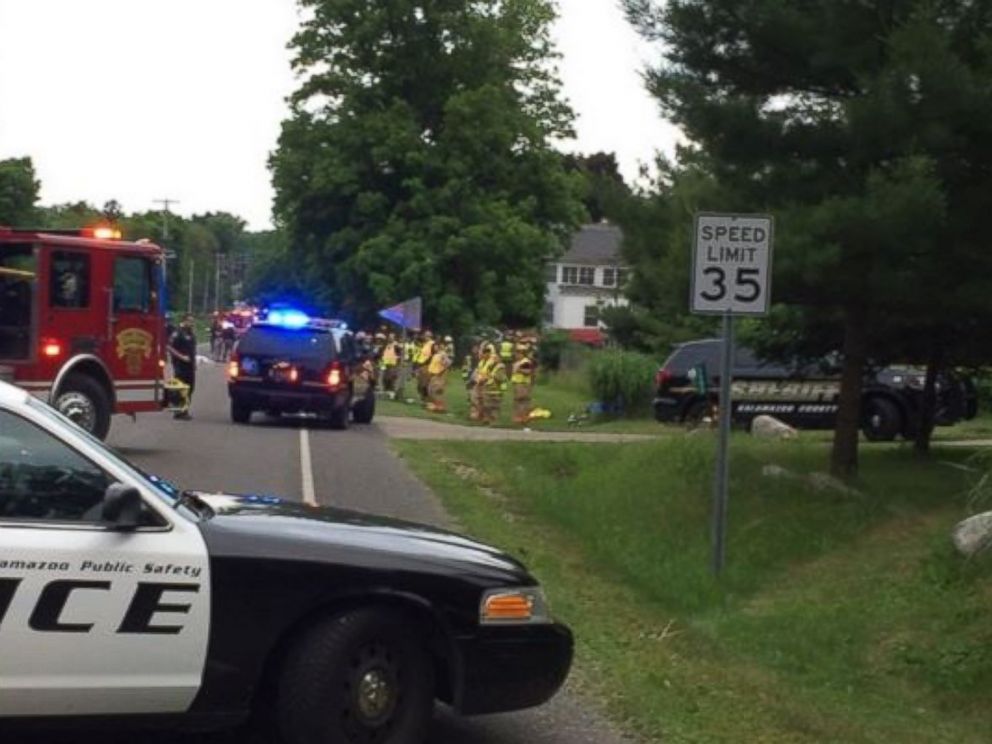 The driver was found a short distance away by police. The suspect is a 50-year-old man but police are not releasing his name until charges are filed, said Getting.
The suspect is being kept in custody by police overnight.
The victims were not identified until families were notified. Police were still working on ID-ing some of the cyclists.
A witness near the scene told ABC's Kalamazoo affiliate, WZZM, that the bicyclists are part of a group that goes on weekly rides.
Multiple police and fire crews were at the scene, including Michigan State Police, to assist the victims and conduct an investigation.