Obama Stayed on Air Force One to Watch Final Minutes of Game 7 of the NBA Championship


Dads across the country were glued to their seats watching the final moments of Game 7 between the Cleveland Cavaliers and Golden State Warriors on Father's Day — including the commander-in-chief himself.
President Obama and his family stayed aboard Air Force One to watch the final nail-biting minutes of the game after landing at Joint Base Andrews on Sunday night, the White House confirmed to ABC News.
What a game and what a series for the @Cavs. Happy to see @KingJames bring it home for Cleveland!

— President Obama (@POTUS) June 20, 2016




The first family was returning from Yosemite Valley after a trip to Carlsbad Caverns National Park in New Mexico and Yosemite National Park in California.
Air Force One had touched down at Andrews at 10:19 p.m., with less than two minutes remaining in the deciding game between the Cavaliers and Warriors.
At 10:37 p.m., moments after LeBron James and the Cavaliers finally brought a championship home to Cleveland, the president jogged down the steps of Air Force One followed by his daughters, Malia and Sasha, and First Lady Michelle Obama.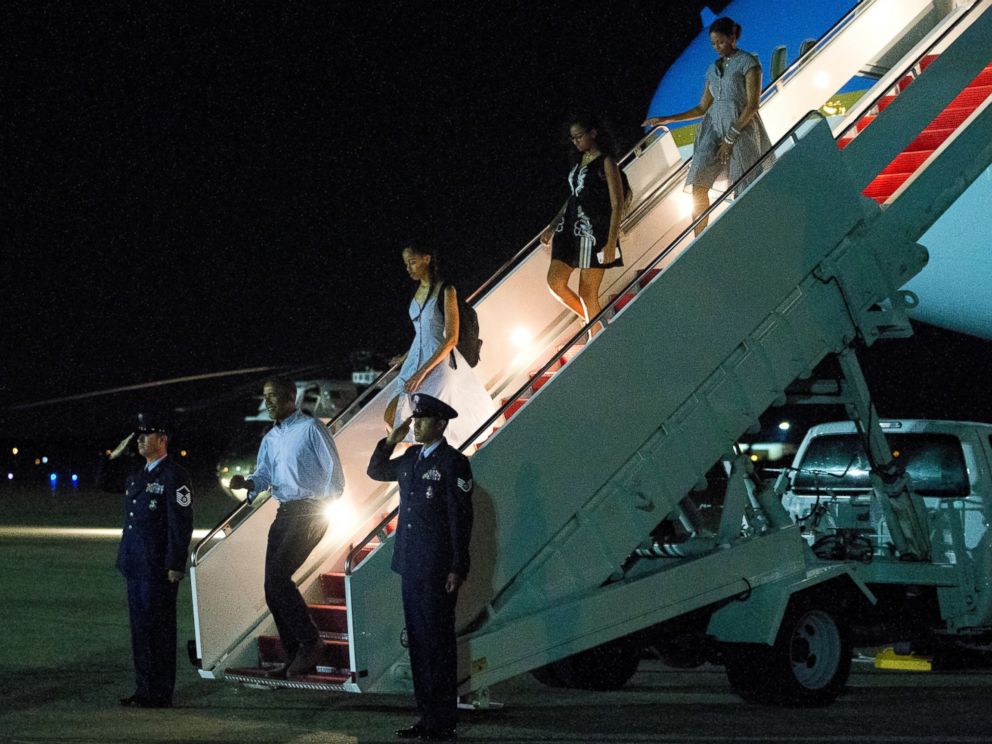 Jacquelyn Martin/AP
President Obama and first family exit Air Force One on return to Washington at Andrews Air Force Base, Md., June 19, 2016, after visiting the Yosemite National Park this weekend.