Watch: Teen Charged With Attempted Murder in SC School Shooting
(ABC News) – A 14-year-old who allegedly shot three people outside a South Carolina elementary school appeared in court today.
The teenager was charged with one count of murder in the death of his father, 47-year-old Jeffrey Osborne, and three counts of attempted murder, one for each of the people who were shot at Townville Elementary School on Wednesday.
A judge in Townville agreed to detain the teen pending his trial, saying there was enough evidence in the case to hold him. He has not yet entered a plea. His mother cried as he appeared in court.
The boy's attorney, Frank Eppes, did not immediately respond to ABC News' request for comment.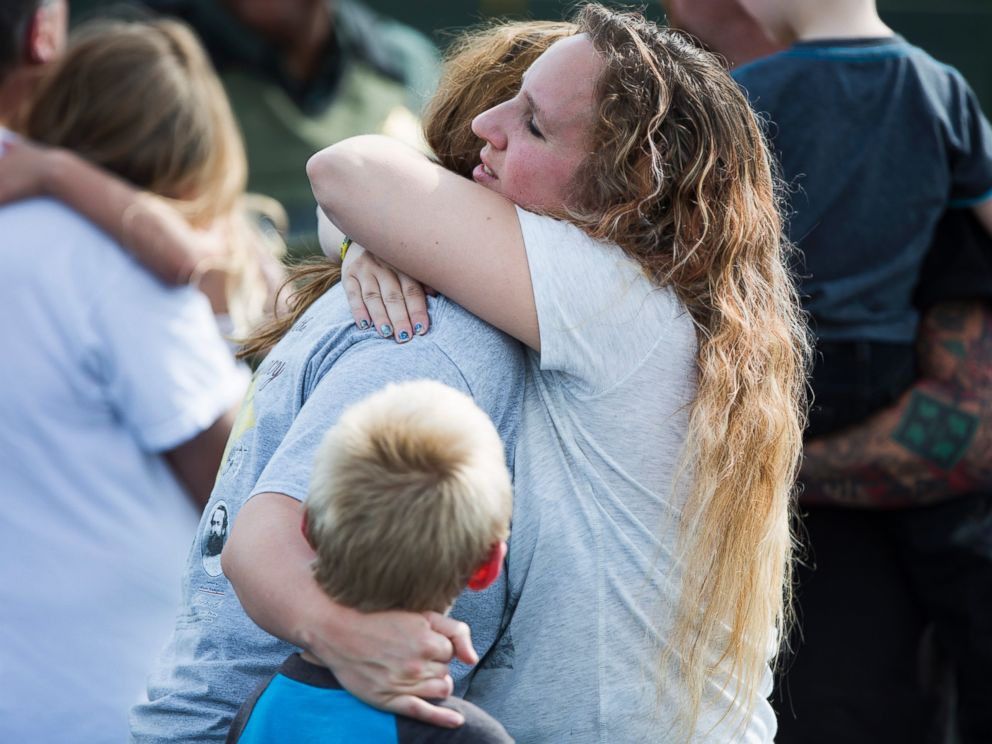 Students were at recess when the suspect allegedly approached the playground armed with a handgun, police said. A volunteer firefighter who arrived minutes after the 911 call was placed tackled the teen to the ground. A teacher and two students were injured in the shooting, including a 6-year-old boy who was on life support in the intensive care unit at a local hospital as of Thursday.
After the shooting, the school announced that it would be closed for the remainder of the week.
The teen's father was found dead of a gunshot wound at his home about two miles away from the school. The Anderson County Coroner said Wednesday that the death appeared to be a homicide.