New reported package explosion in Austin injures 1, officials say
Austin, TX (WOLO) — Yet another reported package explosion injured one person in Austin, Texas, Tuesday evening, as law enforcement hunts for a serial bomber that authorities have said is connected to at least six devices.
 The explosion occurred at a Goodwill store on Brodie Lane, the Austin Fire Department said. Police and the Bureau of Alcohol, Tobacco, Firearms and Explosives are on the scene, and fire crews are evacuating the building.
Re Haz Mat Task Force 9801 Brodie at Goodwill. Austin Fire on scene at reported package explosion. @Austin_Police and @ATCEMS on scene as well. One reported injury and crews evacuating building
A male with potentially serious injuries was taken for treatment; the injuries are not expected to be life-threatening, Austin-Travis County EMS tweeted.
FINAL Multiple assets #ATCEMS @AustinFireInfo @Austin_Police on scene Brodie Ln/W Slaughter Ln (1902) reported explosion: #ATCEMSMedics transported ~30s male with potentially serious, not expected to be life threatening, injuries to St Davids South Austin. No further info avail.
An unexploded package bomb was discovered earlier Tuesday at the FedEx facility in Austin, Texas, two sources briefed on the investigation told ABC News.
The string of explosions in Austin, which have left two dead and injured others, has the city on edge and sparked hundreds of law enforcement to descend on the area. Earlier on Tuesday, a package detonated at a FedEx facility near San Antonio, injuring one.
The Houston branch of the confirmed Tuesday evening that six of the bombs — five package bombs and one involving a tripwire — were related. The latest explosion at the Goodwill store has not yet been confirmed as connected to the serial bomber.
The intact package was discovered by FedEx workers, the company said in a statement, and could yield major clues in the hunt for the serial bomber terrorizing Austin.
"We have also confirmed that the individual responsible [for Tuesday's package bomb] also shipped a second package that has now been secured and turned over to law enforcement," FedEx said in its statement but did not reveal which of its facilities the package was discovered in.
The two sources confirmed to ABC News the undetonated package was discovered at an Austin facility.
"We have provided law enforcement responsible for this investigation extensive evidence related to these packages and the individual that shipped them collected from our advanced technology security systems," FedEx said. "The safety and security measures in place across the FedEx networks are designed to protect the safety of our people, customers and communities, and to assist law enforcement as appropriate."
The FBI has discovered a link between packages involved in the Austin bombings and a mail delivery office at a strip mall in the neighboring city of Sunset Valley. Police cordoned off the area and were combing through the office today.
In his first public comments on the Texas bombings, which started March 2, President Donald Trump said the federal government is doing everything it can think of to catch the culprits.
"These are sick people and we need to find them immediately," Trump told reporters at the White House.
This morning's explosion in the San Antonio suburb of Schertz occurred about 12:45 a.m. at a FedEx facility. About 65 miles away, two men were injured Sunday night in the fourth bombing in 17 days to rock the Texas capital.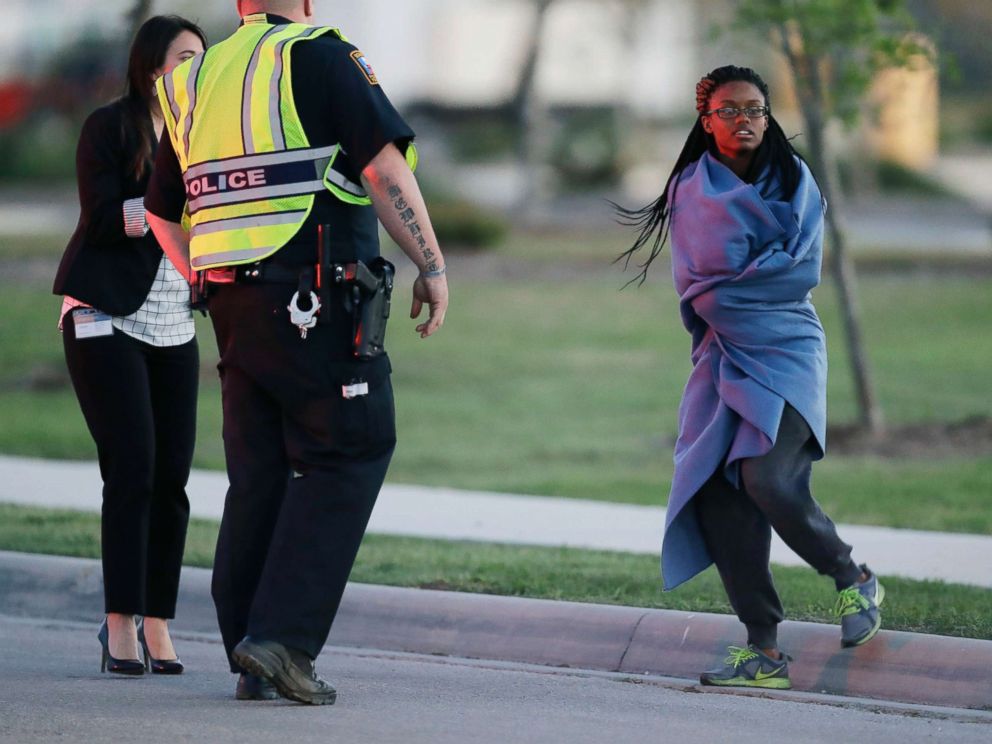 Austin Police Chief Brian Manley told the Austin City Council this morning that the package that exploded in Schertz originated at a facility in Austin that has been closed.
"A package had been traveling along an automated conveyor when it exploded," Schertz Police Chief Michael Hanson said at a news conference outside the Schertz FexEx facility this morning.
Hanson said the injured worker complained of "ringing in her ears," was treated at the scene and released.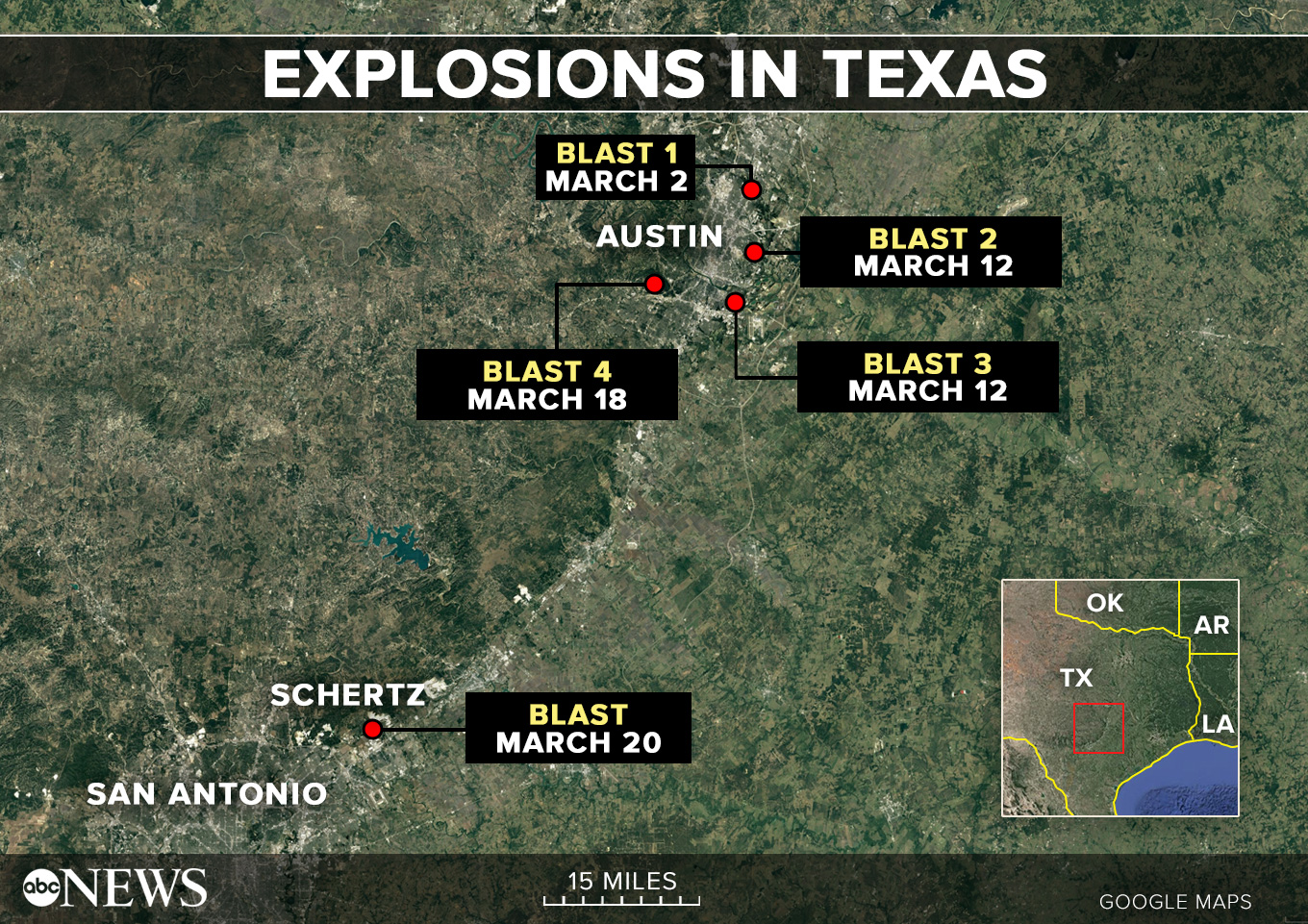 Earlier today, police told ABC San Antonio affiliate KSAT-TV that the medium-sized box that exploded contained nails and metal shrapnel.
Jim McClusky, a spokesman for FedEx, confirmed in a statement to ABC News that "a single package exploded" and that one worker was treated for minor injuries.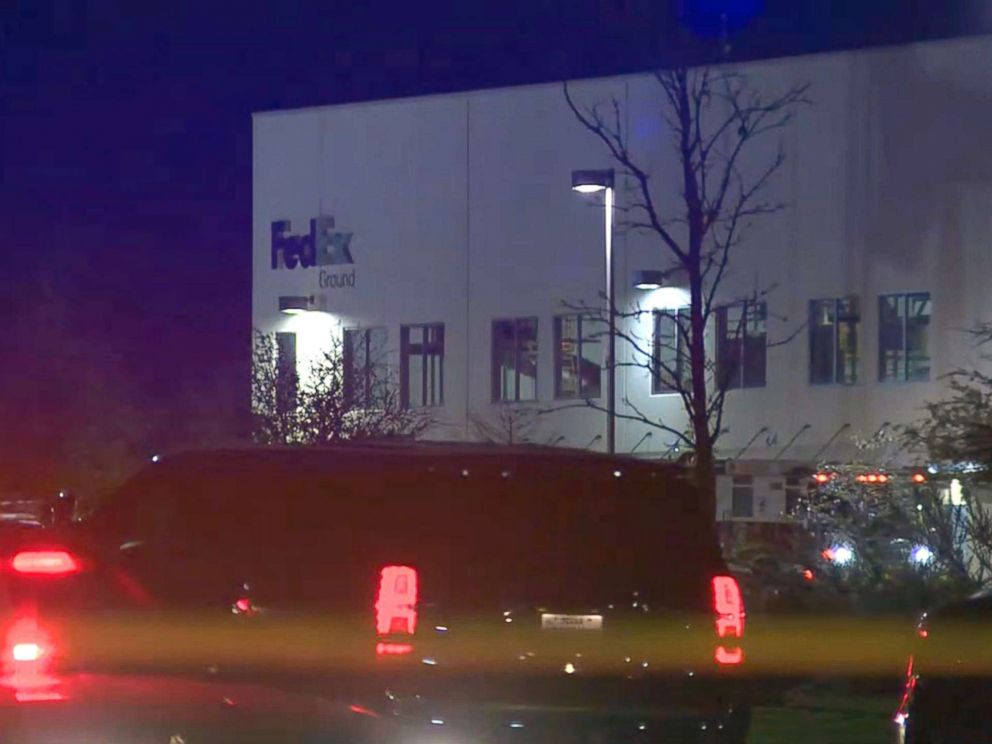 There were 75 people in the building at the time of the explosion, authorities said.
"This is a fluid investigation and we want the general public to know their safety is our No. 1 priority," said Frank Ortega, ATF acting assistant special agent in charge.
He said the ATF's National Response Team and bomb-sniffing dogs were searching the facility for other possible explosives.
Manley cautioned Austin residents Tuesday to pay close attention to any suspicious device whether it be a package, a bag, a backpack "or anything that looks out of place" and advised residents to immediately call 911 and stay clear of the suspicious items.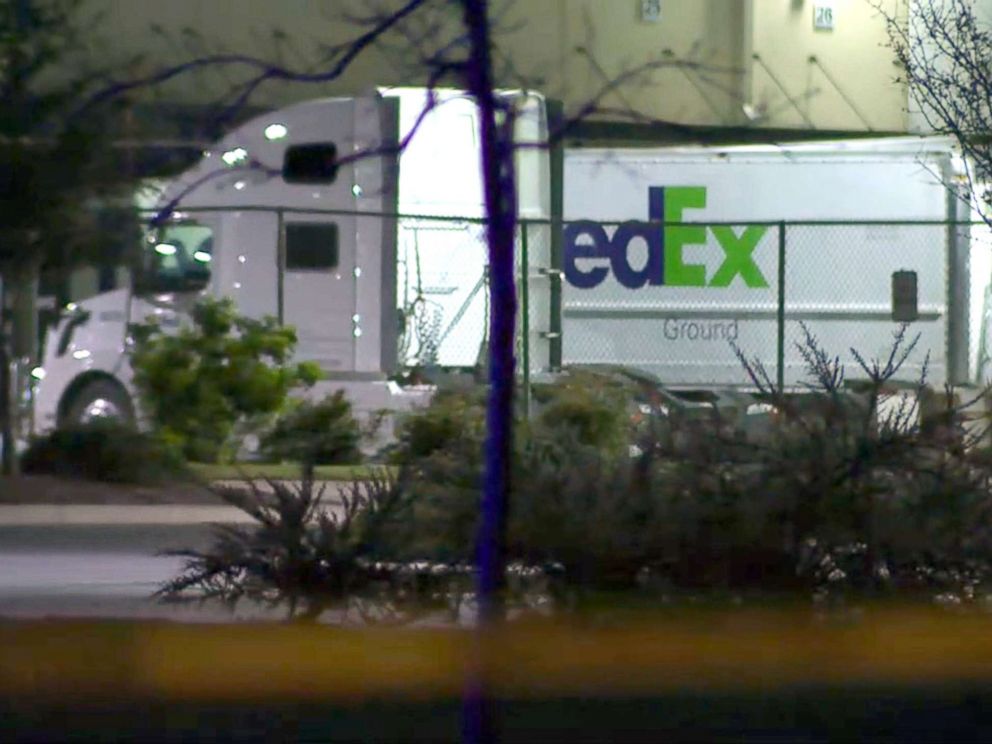 Manley said Monday at a news conference on the Austin explosions, "Clearly we are dealing with a serial bomber."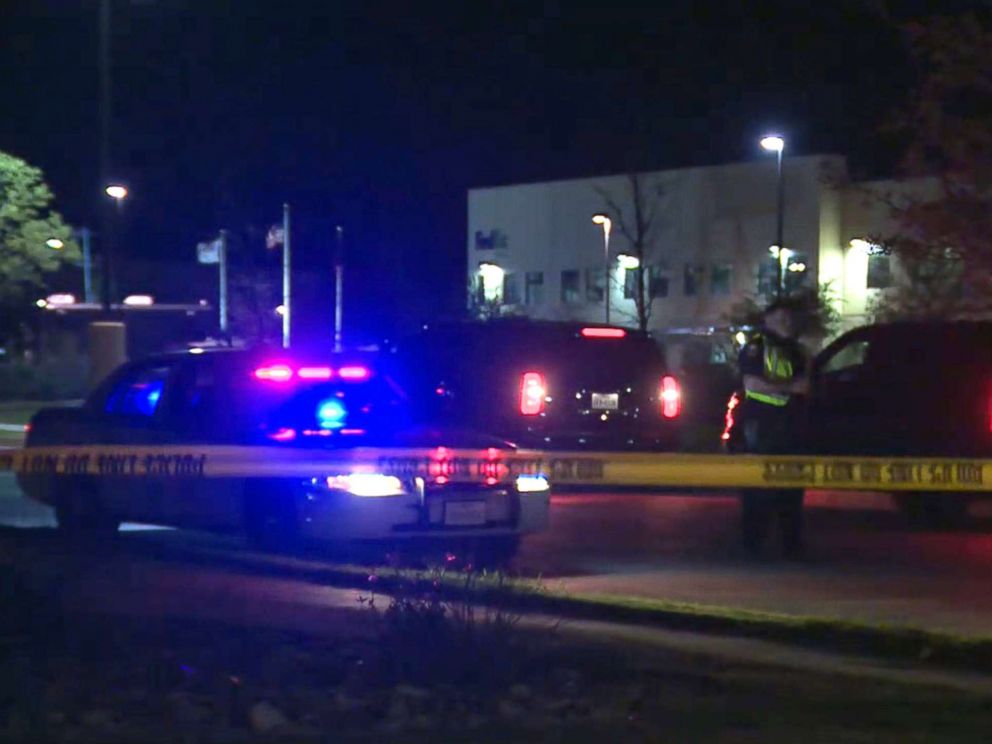 Austin residents have been on edge for a month after the series of bombings. The first three bombings were packages, apparently hand-delivered and left on porches of homes before exploding when picked up by residents, police said.
The fourth explosion took place Sunday night. Two men, ages 22 and 23, were injured in that blast, which was caused by a device using a tripwire on a sidewalk in the Travis Country neighborhood of Austin.