Texas Gov. Greg Abbott announced he would raise the total number of Texas National Guard troops to "more than 1,000" along the U.S.-Mexico border.
Across all border states, "the goal is to have at least 4,000 deployed here in about a month or two," the Republican governor said Monday during a radio interview with KTSA.
Texas will increase its number of Guardsmen by about 300 per week until "fully staffed up," Abbott said. About 250 troops currently are near the border.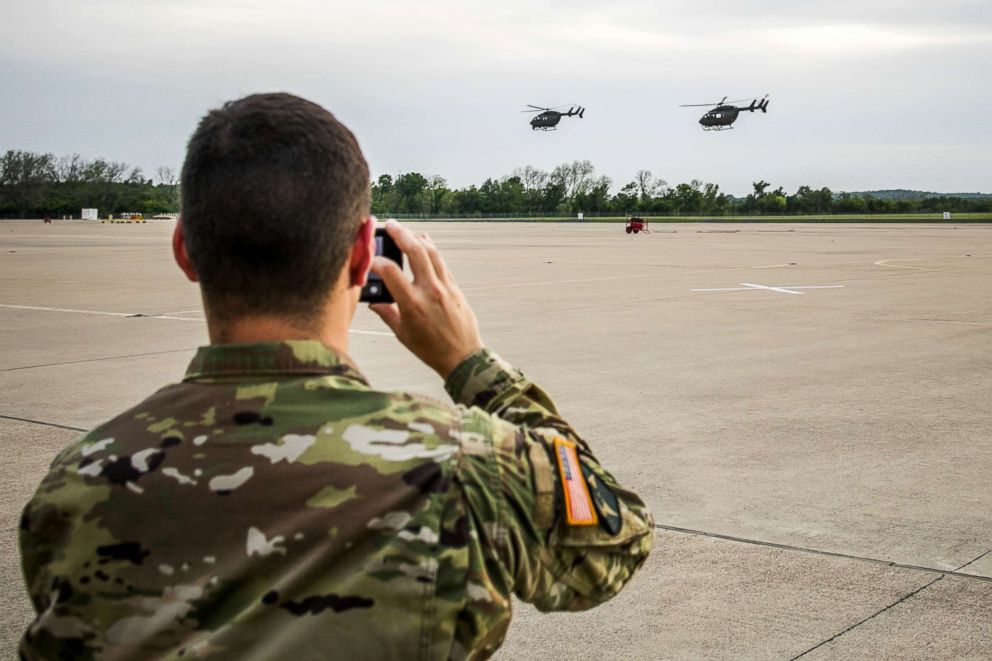 Texas announced the deployment of 150 Guardsmen to support Trump's new border-security mission on Friday night.
Over the weekend, they met with officials from Customs and Border Protection and the Department of Homeland Security in five sectors along the southern border.
That group of 150 individuals joined 100 Guardsmen, who had been working on a previous border-support mission.
The Arizona National Guard has announced the deployment of 338 members. Arizona Gov. Doug Ducey, a Republican, was present to send off the first group of 225 on Monday.
New Mexico Gov. Susana Martinez, a Republican, has expressed support for National Guard troops supporting Border Patrol agents in her state, but not deployed them.
California Gov. Jerry Brown, a Democrat, is considering sending California National Guardsmen to the border, according to Lt. Col. Thomas Keegan, a Guard spokesman.