ABC Columbia is new home for the SEC Network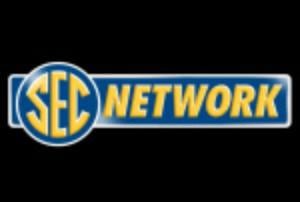 COLUMBIA, S.C. (WOLO/ESPN) — ESPN Regional Television, the syndication home for the SEC Network, has reached a multiyear deal with ABC Columbia, WOLO-TV Channel 25, to televise SEC football and basketball games beginning in September 2011.
With the agreement, every South Carolina Gamecocks Men's and Women's basketball game will now be fully distributed in Columbia, S.C.
ABC Columbia will televise the first of 13 weekly SEC Network football games beginning Saturday, Sept. 3.
The station also will increase basketball coverage, televising all 18 Saturday Men's basketball games and eight SEC Men's tournament games on WOLO-TV, Channel 25. In addition, every South Carolina Men's Wednesday night game will also be widely available on WKTC My 63.
"With the SEC Network, we aim to reach all SEC fans where they live and watch sports," said Chris Turner, ESPN senior director, SEC programming. "We're excited to have ABC Columbia provide hometown fans more action-packed Gamecock football and basketball than ever before."
The agreement assures every South Carolina Women's basketball game will be fully distributed as well, on either WOLO-TV or WKTC My 63. WOLO Digital 25.4 will be utilized for any additional SEC Network women's basketball games.
"We're delighted that ABC Columbia, WOLO TV will be the new home for the SEC Network in the Columbia market." said Chris Bailey, ABC Columbia Vice President and General Manager. "This unique arrangement with our station, WKTC My 63, and ESPN Regional Television not only allows more main-channel coverage, but more South Carolina games on local television. More easily-accessible games for SEC sports fans is what we all now provide."
The agreement provides WOLO Digital 25.4 as a programming alternative should any ABC programming issues arise during a non-USC game.
You can read the complete release on this exciting announcement by clicking here, which will take you to the SEC Network's official website and press release.