Santorum picks up SC endorsement for 2012 GOP bid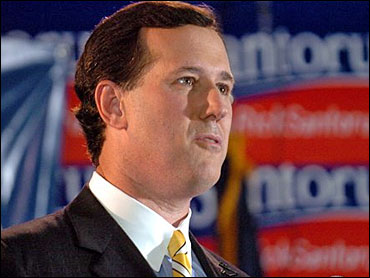 COLUMBIA, S.C. (AP) — White House hopeful Rick Santorum has picked up the endorsement of former candidate for South Carolina lieutenant governor.
The former Pennsylvania senator said Bill Connor of Orangeburg has endorsed his campaign and will become part of Santorum's state national security team.
Connor is an Orangeburg lawyer and Army reserve lieutenant colonel. He lost a GOP runoff for lieutenant governor last year to Ken Ard after mustering 39 percent of the vote.
Ard went on to win the election in November. He now faces a grand jury investigation after a state Ethics Commission review showed he spent campaign funds on shopping sprees.