Former SC DMV chief to lead budget agency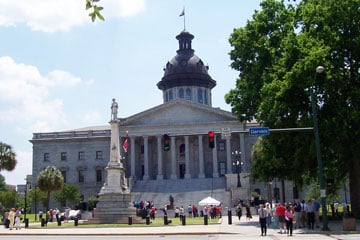 COLUMBIA, S.C. (AP) — The former head of South Carolina's Department of Motor Vehicles is the new director for the agency that oversees much of state government operations.
The five-member board that oversees the state's Budget and Control Board voted unanimously Tuesday to put Marcia Adams at the agency's helm. She has been chief of staff since January.
She replaces Eleanor Kitzman, who starts a new job Monday leading the Texas Department of Insurance. Her term there is set to expire in February 2013.
The board consists of the governor, state treasurer, comptroller and two legislative leaders.
Kitzman is a Houston native. Her son and grandchild live in Texas. She led the South Carolina Insurance Department from 2005 to 2007. She lost her bid for lieutenant governor in a four-way GOP primary last year.