Longer prison terms among new bills filed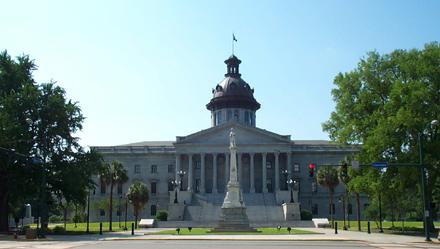 COLUMBIA, S.C. (AP) — A South Carolina legislator wants to add at least 10 years to prison sentences when people are convicted of a third felony.
Republican Sen. Lee Bright of Spartanburg filed the legislation that would add 10 to 30 years to prison sentences on Monday as the Senate allowed lawmakers to file new bills ahead of the January session.
Republican Sen. Mike Rose of Summerville filed a bill that requires the state Department of Transportation to keep a running register of its financial transactions that would be published on the Internet. That comes after DOT had to delay vendor payments because of a cash crunch this year.
And Republican Sen. Ronnie Cromer of Prosperity has a bill that would require that telephone solicitors use accurate caller ID information when calling consumers.