SC newspaper apologizes for vulgar word in print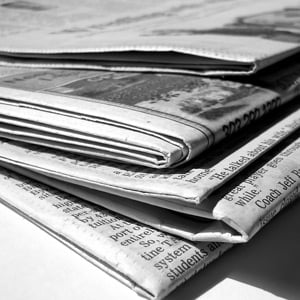 GREENVILLE, S.C. (AP) — A South Carolina newspaper is apologizing to readers for publishing a vulgar word in a story in its sports section.
The word was inserted on a line by itself into an Associated Press story in Thursday's edition of The Greenville News. Images of the error were soon posted on Facebook and other prominent websites.
Executive Editor John Pittman says the newspaper is trying to determine how the word ended up in print. He would not speculate on how that happened or on any possible punishment for the employees involved.
The Associated Press said the word wasn't in the story it transmitted.
The paper's website posted an apology to readers and to the AP reporter who wrote the wire story. Pittman says the apology will run in Friday's edition as well.