USS Yorktown marks Pearl Harbor 70th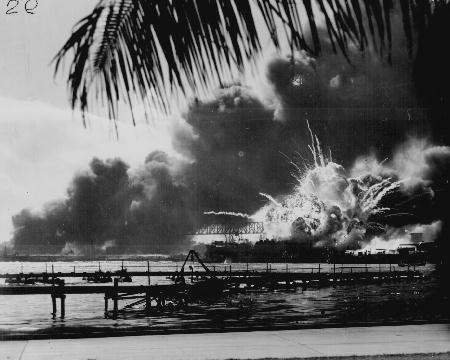 MOUNT PLEASANT, S.C. (AP) — More than 400 people gathered on the hanger deck of the aircraft carrier USS Yorktown on Charleston Harbor to mark the 70th anniversary the Japanese attack on Pearl Harbor that plunged the United States into World War II.
Four survivors of the Japanese attack attended the Wednesday ceremony during which wreaths honoring the dead were tossed from the carrier into the choppy waters of the harbor.
The audience was warned that America needs to remember Pearl Harbor and be vigilant for another surprise attack.
Retired Navy Rear Adm. Robert Beasal said China has been flexing its military muscle and probing America's cyberspace.
He says a surprise attack in the modern area that takes down the nation's computers could be "completely devastating."