Bachmann, Perry plan to head south after Iowa vote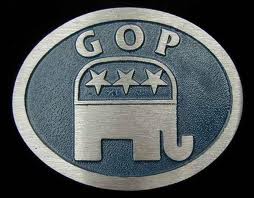 DES MOINES, Iowa (AP) — Rick Perry and Michele Bachmann plan to make their next — and possibly last — stands in South Carolina instead of chasing the rest of the GOP presidential pack to New Hampshire.
Neither candidate is a sure bet to survive past Tuesday's leadoff Iowa caucuses. But both say they'll jump ahead to the first Southern state to vote, a recognition that they have little hope of making up ground in the nine days before New Hampshire's primary. Former Massachusetts Gov. Mitt Romney is heavily favored in his neighboring state, but a few others are in pursuit.
Perry, the Texas governor, heads straight to Greenville, S.C. on Wednesday. Bachmann, a Minnesota congresswoman, will spend part of three days in that state beginning Wednesday.