Police investigate death of Aiken County teen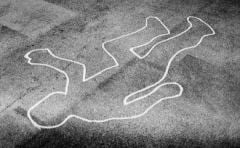 NEW ELLENTON, S.C. (AP) — Authorities are investigating the death of an Aiken County teen whose body was found buried in the woods near New Ellenton.
Deputies say they found the body of 18-year-old Huran Akil Dix on Saturday night. Dix had been shot once in the back.
Authorities say Dix's mother gave him several dollars on Friday night. She said she didn't hear from him after that, then reported him missing on Saturday after people in the neighborhood told her they were sorry about what happened to her son.
A witness told authorities he found a hat that he thought belonged to Dix. Officers followed a blood trail from the place where the witness found the hat and found Dix's body.