Haley picks 34-year-old attorney to lead LLR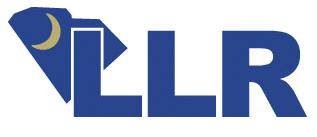 COLUMBIA, S.C. (AP) — Gov. Nikki Haley has chosen a 34-year-old attorney to lead South Carolina's labor and business licensing agency.
Haley on Friday introduced Holly Gillespie Pisarik (peh-ZAR-ik) as her choice to run the Department of Labor, Licensing and Regulation. Pisarik will serve as interim director while legislators debate her confirmation.
She graduated from the University of South Carolina School of Law in 2007 and worked as an attorney in Columbia. Last year, she became an attorney for the agency, where Haley says Pisarik helped then-Director Catherine Templeton streamline the agency of about 400 employees.
Templeton was confirmed this week to lead the state Department of Health and Environmental Control. The Republican governor had chosen her to run the labor department because of her legal specialty in fighting labor unions.
___
Kinnard can be reached at http://twitter.com/MegKinnardAP