SC county GOP wants hopefuls to sign purity pledge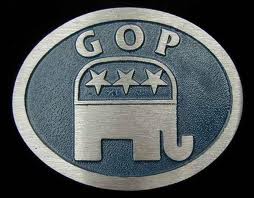 COLUMBIA, S.C. (AP) — A county Republican group in South Carolina wants its candidates to promise to not cheat on their spouses and not watch pornography. But the state GOP says it would be illegal to keep candidates off the ballot only because they refuse to sign the pledge.
Bobby Smith, the chairman of the Laurens County Republicans, says the "purity pledge" endorsed by the group last month is meant to encourage good values in the party's candidates. He says it won't prevent anyone from getting on the ballot.
Smith has been in a dispute with the Republican sheriff who plans to run for re-election. The sheriff admitted an affair with an insubordinate and was accused in a sexual harassment lawsuit of driving his girlfriend to get an abortion in a county-owned vehicle.