Longest-serving SC senator not seeking re-election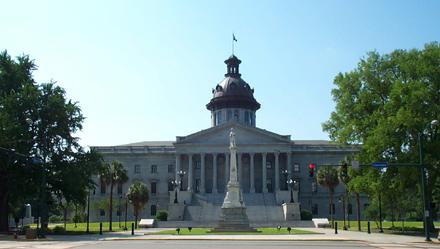 COLUMBIA, S.C. (AP) — South Carolina's longest-serving senator is retiring.
Senate Minority Leader John Land said Tuesday he will not seek re-election after 38 years in the Legislature. Land says it's simply time to go.
The 71-year-old Manning Democrat has served in the Legislature since 1975. He served one term in the House before being elected to the Senate.
Land has led Senate Democrats since 1993. He was Senate majority leader until Republicans took over the chamber in 2000.
Land was a member of the South Carolina Highway Commission for four years before his House election.
He is the fourth long-term legislator to announce his retirement.
Democratic Sen. Phil Leventis of Sumter, Republican Sen. Greg Ryberg of Aiken, and House Judiciary Chairman Jim Harrison of Columbia also say they won't seek re-election.