SC Democrats meet to discuss issues, campaigns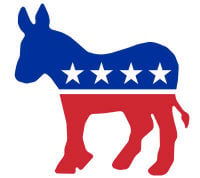 COLUMBIA, S.C. (AP) — Democrats from across South Carolina are meeting in Columbia for the state Democratic Party's annual issues conference.
The speakers for Saturday's event include Rick Wade, a senior adviser to the Obama campaign, and Will Crossley, the director of voter protection for the Democratic National Committee.
Other speakers include state House Democratic Leader Harry Ott and state Sen. Brad Hutto.
Sessions at the conference include topics such as voter issues, candidate panels and grassroots organizing.