SC Office on Aging holding Senior Expo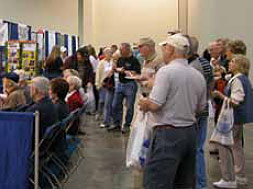 COLUMBIA, S.C. (AP) — The Lieutenant Governor's Office on Aging is holding a celebration marking Older Americans Month in South Carolina.
A Senior Expo and Fun Day is being held Monday at the Drew Wellness Center in Columbia.
The event is open to the public and features everything from water aerobics and cooking demonstrations to bingo. And better yet, the first 200 seniors attending get free t-shirts.
Lt. Gov. Glenn McConnell says that the event is a way to show appreciation to the seniors who have given society so much through their lives.