Graham tours SC, warns against military cuts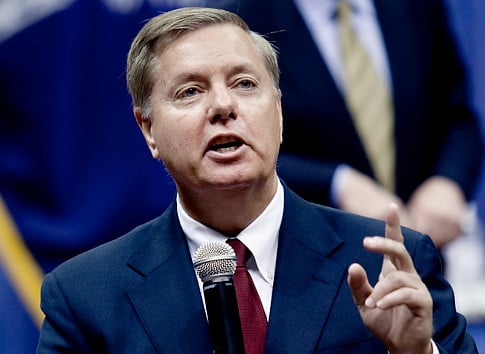 COLUMBIA, S.C. (AP) — U.S. Sen. Lindsey Graham is touring South Carolina to warn against massive cuts to military spending he says will severely harm the nation's forces and the state's bases.
Graham says not enough people are aware of the potential $1.2 billion across-the-board spending cuts set to start in the new year. The cuts are triggered because a congressional panel wasn't able to come up with a deficit reduction plan last summer.
The Republican lawmaker says citizens have to have a sense of urgency about the situation.
Graham began his tour in Greenville, where he visited a South Carolina National Guard armory.
The senator then visited military sites at Parris Island, the Marine Corps Air Station in Beaufort, and Joint Base Charleston. Graham makes stops at Columbia and Fort Jackson on Wednesday.