Divers find body of SC man in Lake Monticello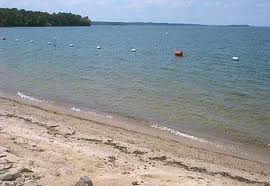 WINNSBORO, S.C. (AP) — Divers have recovered the body of a man listed as a registered sex offender who disappeared while swimming in Lake Monticello.
Authorities recovered the body 24-year-old Jonathan Kornegay of Chester County on Saturday afternoon. The Fairfield County Sheriff's Office says Kornegay swam outside the roped-off swimming area and didn't resurface.
The Department of Natural Resources says Kornegay was wearing a monitoring band on his ankle. But the device didn't help divers find him because the water disrupted its frequency.
The website of the South Carolina Law Enforcement Division says Kornegay was convicted in 2009 of attempting to commit a lewd act on a minor.
Dive teams from several areas were training at the other end of the lake when they got the call to search for Kornegay.