Richland County officials identify body in woods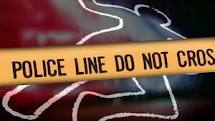 COLUMBIA, S.C. (AP) — Richland County authorities have identified a body found in some woods north of Columbia
Coroner Gary Watts said Monday the victim was 21-year-old James J. Shepard of Columbia. Watts says Shepard died from a gunshot wound.
Watts says the death was a homicide.
Sheriff's spokeswoman Arielle Riposta says two people clearing a path in the woods off U.S. 321 found the body Sunday morning.
No arrests have been made.