SC mother set to be tried in missing boy case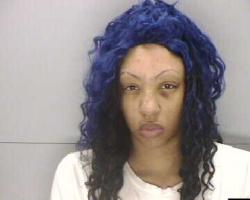 COLUMBIA, S.C. (AP) — A jury is ready for the trial of a South Carolina mother charged with not being honest with investigators concerning the whereabouts of her missing son.
The jury of eight women, four men and four alternates was selected Monday in Columbia to hear testimony in the case of Zinah Jennings. She's charged with unlawful conduct toward a child. Officials have said they expect the trial to last several weeks.
Amir was 18 months old when he was last seen around Thanksgiving. Jennings' mother reported the woman missing several weeks later, telling police that she thought her daughter and grandson were in Atlanta.
Police say Jennings gave them conflicting stories about the boy's whereabouts, and she's been jailed since December.
Jennings is pregnant with a second child and faces up to 10 years in prison if she's convicted.
___
Kinnard can be reached at http://twitter.com/MegKinnardAP