SC House re-elects Bobby Harrell as speaker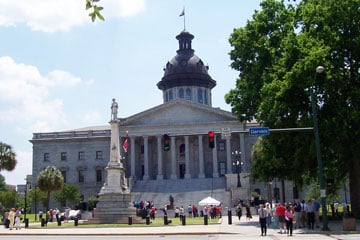 COLUMBIA, S.C. (AP) — Rep. Bobby Harrell will retain his powerful post as speaker of the South Carolina House.
The House re-elected the Charleston Republican on Tuesday to the post he's held since 2005.
Rep. Jay Lucas was re-elected to his second term as speaker pro tempore. Harrell and Lucas were the only nominees for their offices.
The elections were part of the House's organizational session, which continues through Wednesday. The session occurs every two years after the election. It's largely a matter of going through the motions.
Harrell will hand out committee posts Wednesday. Committees then choose their chairmen. One top spot is vacant after the retirement of Jim Harrison, who led the Judiciary Committee for 18 years.
Republicans hold 77 of 123 House seats with a special election upcoming in Greenville County.