Committee sends SC election fix to Senate floor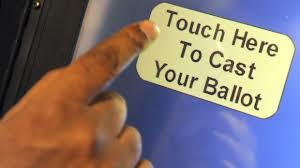 COLUMBIA, S.C. (AP) — A bill meant to fix a South Carolina law that kicked hundreds of primary candidates off the 2012 ballot is heading to the Senate.
The Senate Judiciary Committee approved the bill 19-1 on Tuesday. Chairman Larry Martin says it is important the bill be taken up quickly to show voters that their legislators want to fix the problem.
The proposal syncs the candidate filing process for incumbents and those seeking public office. Workers accepting the filings would consult a checklist to make sure all forms are properly filled out. Candidates would also get a grace period to solve problems instead of being immediately kicked off the ballot.
The proposal also shortens the March filing period from two weeks to one week.
The full Senate should consider the measure next week.