SC Senate approves bill to fix ballot mess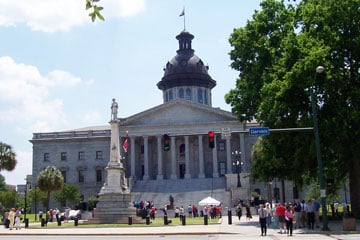 COLUMBIA, S.C. (AP) — The South Carolina Senate has tentatively approved a bill to change how people file their paperwork to become candidates.
The bill endorsed Thursday still needs one more vote before it goes to the House. Supporters say it may be tweaked before the final Senate vote.
Pickens Sen. Larry Martin says supporters wanted to pass something quickly to show senators were determined to fix problems that led to 250 candidates being kicked off primary ballots last year.
The bill would treat incumbents and challengers the same in filing paperwork confirming they are eligible to run and detailing the income they get from government and any ties to lobbyists.
Confusion on when and where to file that paperwork led to the ballot problems in 2012.