Mental health focus of SC NAACP's King Day rally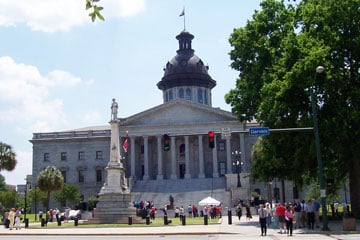 COLUMBIA, S.C. (AP) — South Carolina civil rights leaders paused their celebration of Martin Luther King Day to watch President Barack Obama take the oath of office for his second term.
Organizers of the annual rally put up a big screen for the first time Monday so the crowd of several hundred could watch the inauguration.
The theme of this year's rally sponsored by the NAACP was mental health. Speakers urged the crowd to ask their elected leaders to give more money and support to treating mental illness.
The rally started with a church service, followed by a march several blocks through downtown Columbia to the Statehouse for speeches and music.
The NAACP started the annual rally in 2000 to protest the flying of the Confederate flag atop the Statehouse dome.