Think tank head accuses Harrell of using influence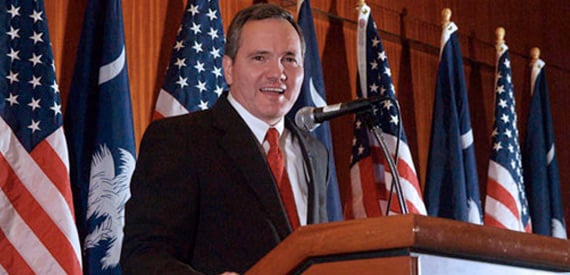 COLUMBIA, S.C. (AP) — The head of a think tank for limited government says emails from 2006 show House Speaker Bobby Harrell used undue influence to get a permit for his pharmaceutical business.
Harrell calls the claim ridiculous, saying one email even specifies that he asked for no special treatment.
Ashley Landess of the Policy Council made the accusation Tuesday before a non-legislative committee studying ways to strengthen the state's weak ethics laws. Landess told the panel the emails dating to May 2006 highlight the need to change who looks into ethics complaints. The panel has no authority.
Harrell received his permit in 2006 for a company that packages pharmaceuticals for doctors to dispense.
Harrell calls Landess' accusation another baseless charge from a long-time critic.
Landess says she received the emails several months ago.