Bill would make Sec. of State run SC elections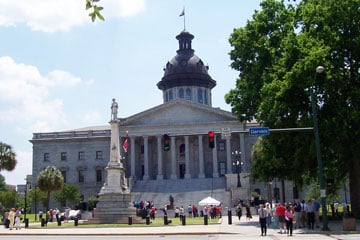 COLUMBIA, S.C. (AP) — A bill to make the elected Secretary of State responsible for running elections in South Carolina is heading to the House Judiciary Committee.
A subcommittee passed the bill Wednesday which would get rid of the South Carolina Election Commission.
Bill sponsor Alan Clemmons says elections should be run by someone accountable to voters. The Myrtle Beach Republican says the secretary of state is responsible for elections in most states.
Election Commission director Marci Andino says South Carolina's current system is better because the election commission is non-partisan. She says political considerations often cloud the judgment of elected secretaries of state, pointing out problems in elections in Florida and Ohio.
South Carolina Secretary of State Mark Hammond says he would like to take over elections.