Senate panel to mull early voting bills for SC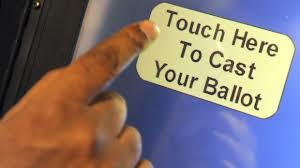 COLUMBIA, S.C. (AP) — South Carolina lawmakers are scheduled to take another look at early voting.
A Senate subcommittee on Wednesday is to consider several pieces of legislation that would set parameters for how the process would be handled. The proposals set out plans, including how long the early voting period would be and how many voting centers would be open in each county.
South Carolina technically doesn't have true early voting. But it's fairly easy for people to vote absentee, either by mail or at their county election office weeks before polls open, if they give an excuse for why they can't vote on Election Day, like being on vacation or at work.
Republicans have rebuffed Democrats' previous attempts to implement early voting.
___
Kinnard can be reached at http://twitter.com/MegKinnardAP