Sheheen gets ready for another run for SC governor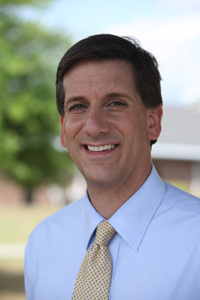 COLUMBIA, S.C. (AP) — South Carolina state Sen. Vincent Sheheen says he's running for governor again.
Sheheen said Wednesday he's taking the steps necessary to run for the state's highest office in 2014. His announcement confirms what has long been expected — a rematch of his 2010 race against Gov. Nikki Haley.
Sheheen expects to have his campaign in place this summer. He first announced his intention in an email to supporters seeking donations.
Haley hasn't officially announced if she's running for re-election, but her former chief of staff left her office last fall to lead a possible campaign. On Wednesday, Tim Pearson called Sheheen a "pro-labor union trial lawyer."
Sheheen says South Carolina deserves better leadership, not more name-calling.
Haley won in 2010 with 51 percent of the vote.