Woman killed at Whitmire home; suspect charged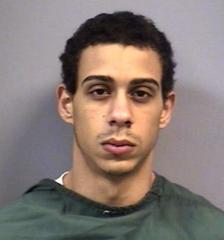 WHITMIRE, S.C. (AP) — A Whitmire man is charged with murder in the death of a 17-year-old woman with whom he had a child.
The Newberry County Sheriff's Office says 21-year-old Douglas Eugene Inman was charged with murder after the woman's body was found late Monday afternoon.
Authorities say an autopsy determined Allyson Greenway was smothered.
The sheriff's office says Inman and the victim had an unstable relationship before her death. Deputies say their child was not home when Greenway was killed.