SC veterans rally at Statehouse for benefits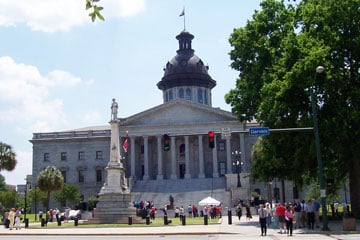 COLUMBIA, S.C. (AP) — A South Carolina group that advocates for veterans is holding a rally on the Statehouse steps to push for better health care, benefits and recognition for those with military service.
Richland County prosecutor Dan Johnson is slated to address the group at its 10 a.m. meeting Wednesday.
Spokesman David Lobb says some issues of concern include expanding services for low income and homeless veterans and increasing the number of nursing homes and adult day care services for veterans.
Lobb says improving access to mental health services for veterans, particularly in rural areas, is another issue, along with making sure surviving spouses are obtaining their benefits.