Senator criticizes SC agency's restructuring plan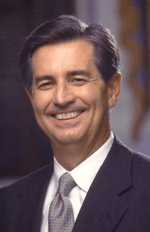 COLUMBIA, S.C. (AP) — Nearly 400 workers who received layoff notices from the S.C. Department of Employment and Workforce can apply for jobs within the restructured agency.
Spokeswoman Adrienne Fairwell said Tuesday the net impact will be 100 fewer positions in June at the state's unemployment agency.
That's the same number the agency released earlier this month. But the restructuring method brought criticism from the Senate's top Democrat.
Senate Minority Leader Nikki Setzler demanded answers from the Senate floor for why the agency posted 291 job openings the day after announcing plans to lay off 100 people.
Fairwell stresses the agency is not adding jobs, but rather using technology to re-engineer how it provides re-employment services.
The 392 notified employees are getting help applying for the reconfigured jobs. Fairwell says they'll receive first consideration.