Haley picks NYC lawyer as SC unemployment director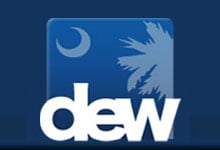 COLUMBIA, S.C. (AP) — Gov. Nikki Haley has named a New York City labor lawyer who worked previously for President George W. Bush as the new leader of South Carolina's unemployment agency.
Cheryl Stanton would become the Department of Employment and Workforce's first female director. The Senate must confirm Haley's choice. Her announcement Thursday comes two months after former director Abraham Turner resigned. John Finan has been filling in as director on his second interim term.
Haley chose from three finalists picked by a legislative panel.
The Cabinet agency has become a target of both parties.
Stanton says she's eager to return to South Carolina. Her father was stationed in Charleston with the Navy when she was a child, and her parents have retired to South Carolina.